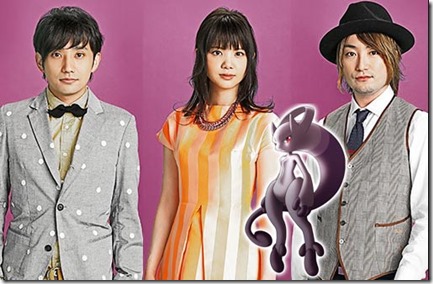 Ikimonogakari has announced their 26th single, "Egao" it will be featured as theme song for new anime movie in the Pokemon franchise "Pokemon Best Wish – Extreme Speed Genesect: Mewtwo Awakens". Single "Egao" comes on two editions and is scheduled for release July10th 2013. More details and movie preview follow…
~ updated details ~
Ikimonogakari is getting ready to release their first single of 2013, "1 2 3 ~ Koi ga Hajimaru ~" on June 6th 2013. The single has tie-in with CM campaign for Calpis Water. More information and previews reported here.
The group has also tentatively indicated they'll release their 6th original album on July 24th 2013. No more details yet on the album that would be their 3rd major release in less than two months. To support the new album Ikimonogakari will launch a fall tour that hits 13 venues with 25 performances planned. The "Ikimonogakari Live Tour 2013" tour starts September 1st 2013 at Sun Dome Fukui and ends December 8th 2013 at Sun Arena Mie Prefecture.
The new Pokemon movie hits theaters in Japan July 13th 2013 – more details at official website (link below) and watch the newest trailer below.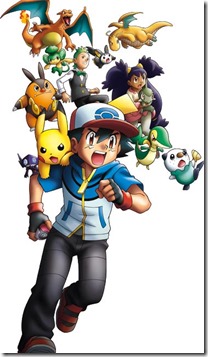 Single "Egao" comes on two editions (full track list undecided),
– Limited Pressing CD-only with illustrated 'Pokemon' jacket. Comes with a Pokemon Torretta and additional bonus planned.
– Regular CD-only. First Press adds trading card 'Ikimono 035'
Watch the trailer video for the new Pokemon movie with a hint of the theme song "Egao" (0:53) below the release details..
More details on the single will be announced so follow or come back to Comtrya Sugoi for updates.
Ikimonogakari "Egao" – release date July 10th 2013
Limited Pressing [CD] (¥650)


Regular [CD] (¥1225)


[CD]
1. Egao
[CD]
1. Egao
2. undecided
Pokemon Movie Official website