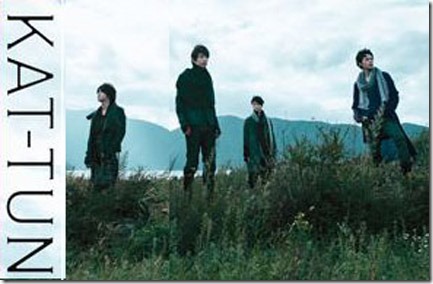 KAT-TUN has updated the release details for new mini-album Kusabi (楔) – jacket covers, full track list, and bonus details revealed. The mini-album's title track Kusabi, has tie-in as theme song for TBS TV drama Henshin Interviewer no Yuutsu staring member Yuichi Nakamaru and actress Fumino Kimura. The mini-album is also their first release after the announcement of member Koki Tanaka's removal from the group for contract violations. Mini-album Kusabi comes on three editions scheduled for release on November 27th 2013, updated details and more follow.
On October 9th 2013 it was announced that member Koki Tanaka had been removed from his talent agency and as  member of KAT-TUN. The faxed announcement only stated there were repeated rule violations that led to the termination of his contract. Other reports revealed that he had run a restaurant in Tokyo without permission of the agency and that private photos exposing the lower part of his body had been published. Koki Tanaka comment in the fax offered a sincere apology for his actions that led to his dismissal and thanked each member of KAT-TUN for being a friend all the way.
KAT-TUN will continue as a 4-member unit going forward. The group originally began as a 6-member unit and dropped to 5 members back on July 17th 2010 when popular group member Jin Akanishi left the group to pursue a solo career.
Upcoming live activities include major year end concerts at Kyocera Dome Osaka,
– December 30th 2013 6:00pm Kyocera Dome Osaka
– December 31st 2013 8:00pm Kyocera Dome Osaka
TBS TV late-night drama Henshin Interviewer no Yuutsu begins airing October 21st 2013. The drama stars member Yuichi Nakamaru as a split character – unkempt, long-haired genius writer who can transform into a fresh and handsome interviewer to get the story. The drama is written and directed by Miki Satoshi who directed movie Ore Ore that stars member Kazuya Kamenashi.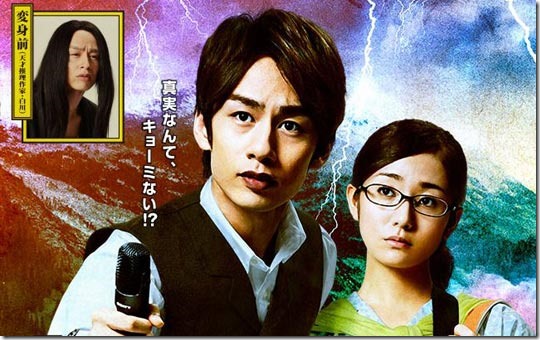 KAT-TUN's new min-album Kusabi comes on three editions. The main coupling track GIMME LUV also has a tie-in as the TVCM song for Suzuki's Solio Bandit. Plus each edition features a different track list,
– Limited A with DVD that includes music video and making-of footage for title track. The CD and DVD includes bonus song and music video for MONSTER NIGHT (lyrics & solo by Tatsuya Ueda). Includes 20-page lyrics booklet.
– Limited B with DVD that includes music video for main coupling song GIMME LUV. Includes 16-page lyrics booklet.
– Regular CD-only with 2 bonus songs and karaoke versions of the title and main coupling track.
All editions include a serial code for entry into a KAT-TUN 2014 New Year's greeting database. All who enter will get a special smartphone background graphic, additional awards to be announced.
Selected stores offer a B2-size poster when reserving all three editions (the special bundled edition). Poster image varies by store (6 different).
KAT-TUN – Kusabi (楔) – release date November 27th 2013
Limited A [CD+DVD] (¥2100)

Limited B [CD+DVD] (¥1600)

[CD]
1. Kusabi
2. GIMME LUV
3. ON & ON
4. FIRE and ICE 
5. Boku Nari no Koi 
6. MONSTER NIGHT
[DVD]
1. Kusabi (music video)
2. Kusabi (off shoot)
3. MONSTER NIGHT (music video)
[CD]
1. Kusabi
2. GIMME LUV
3. ON & ON
4. FIRE and ICE
5. FANTASTIC PLANET
[DVD]
1. GIMME LUV (music video)
Regular [CD] (¥1400)

3-edition Bundle (¥5100)

[CD]
1. Kusabi
2. GIMME LUV
3. ON & ON
4. FIRE and ICE
5. BLESS
6. 4U
7. PHOENIX
8. Kusabi (off vocal)
9. GIMME LUV (off vocal)
KAT-TUN Official website (Johnny's net)