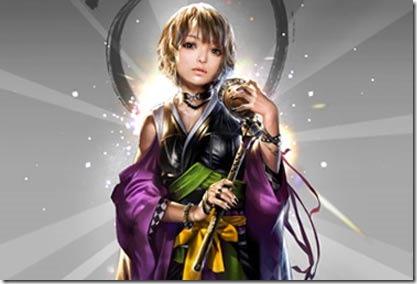 May'n has officially announced her 8th single "ViViD" that will be featured as the opening theme for upcoming anime Blood Lad. The single comes on two editions and scheduled to be in stores July 24th 2013. Read on for more early information and preview video for Blood Lad featuring theme song "ViViD"….
May'n recently released her first single of 2013, "Run Real Run" which is featured as the theme song for TV drama Real Onigokko THE ORIGIN. Coupling track "Outsider" is featured as theme song for online game Oni Musha Soul. Anime movie preview for the new game featuring "Outsider" below. Single "Run Real Run" hit stores May 8th 2013 – read here for more information.
May'n has launched an acoustic live tour "Hang Jam" that hits 8 venues with 12 performances. Watch the promotional video for the tour below and more details at special website (link below),
– May 12th Blue Live Hiroshima
– May 14th & 15th Circular Hall Osaka
– May 19th Zepp Fukuoka
– May 22nd Rensa Miyagi
– May 24th Zepp Sapporo
– May 28th Osanbashi Hall Kanagawa
– May 30th & 31st Chikusa Theater Aichi
– June 5th  & 7th & 8th Shinagawa Stellar Ball Tokyo
Anime Blood Lad is adapted from popular manga by Yuki Kodama. The dark comedy follows underworld vampire Staz who has an obsession with the human world. A young girl Fuyumi wanders into his world, recently killed and a ghost. Staz vows to help her regain her life if it means he can visit the human world.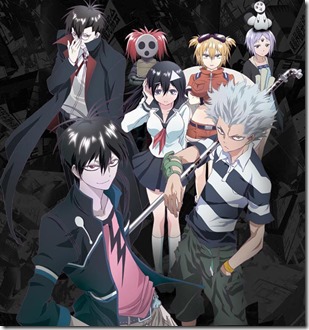 Anime Blood Lad is scheduled to air in Japan starting July 2013. The trailer preview video is below.
Singer/voice actress Yuuka Nanri (FictionJunction YUUKA) will provide the ending theme with her first single 'BLOODY HOLIC" in almost two years.
Single "ViViD" comes two editions,
– Limited with DVD.
– Regular CD-only.
More details will be announced – follow or come back to Comtrya Sugoi for updates. Enjoy the promo videos below the release details.
May'n – "ViViD" – release date July 24th 2013 (Information below is subject to change!)
Limited [CD+DVD] (¥1890)


Regular [CD] (¥1260)


[CD]
1. ViViD
2. undecided
3. undecided
[DVD]
1. ViViD (music video)
[CD]
1. ViViD
2. undecided
3. undecided
Oni Musha Soul Official website