December 22, 2013
-
toyNN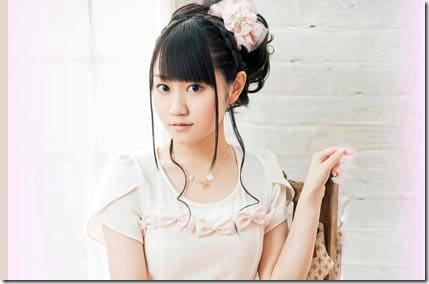 Ogura Yui is providing the ending theme Charming Do! for anime Recently, my sister is unusual (ImoCho) plus she is voicing key character Hiyori Kotobuki in the romantic comedy anime. Charming Do! is Ogura Yui's 3rd solo single and its scheduled for release on January 29th 2014. Read on for more details, preview music video, and trailer for the anime….
~ updated details, jacket covers ~
Singer and voice actress Ogura Yui in addition to her solo activities was previously a member of idol unit StylipS and currently along with Ishihara Kaori (also former StylipS) form idol unit YUIKAORI which as released 7 singles and 2 albums. Most recently their second album Bunny (2013.10.23) released and upcoming special live event BUNNY FLASH!! at Pacifico Yokohama National Convention Hall 1:00pm & 5:00pm February 2nd 2014 (expanded to 2-performances).
Ogura Yui released her 2nd solo single Baby Sweet Berry Love (2013.05.08) with tie-up as ending theme for anime Hentai Prince and the Stony Cat. She also voices lead character Tsukiko Tsutsukakushi in the anime.
Anime Saikin, Imoto no Yosu ga Chotto Okaishiin Da Ga (ImoCho), English title: Recently, my sister is unusual, is adapted from manga by Mari Matsuzawa. Young girl Mitsuki Kanzaki now lives with her step-brother Yuya after her mother re-married. Mitsuki becomes possessed by spirit Hiyori Kotobuki who proclaims to be a young girl (though she might not be so young). Hiyori within Mitsuki's body must fall in love with Yuya so her spirit can leave without regrets and pass on to Heaven.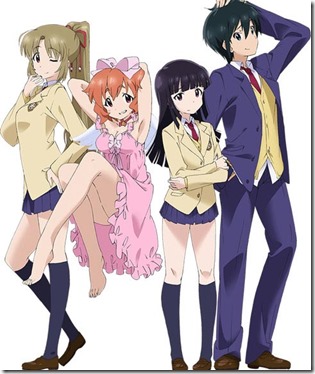 Anime Recently, my sister is unusual begins airing January 4th 2014 on Tokyo MX. No announcements yet on availability outside of Japan. The anime's opening theme BINKAN♡Attention is sung by voice cast (Chinami Hashimoto, Ogura Yui, and Hisako Kanemoto).
Special mini-live release events tied to target stores for new single Charming Do! are announced. Purchasers of the Limited edition at the target store receive a bonus poster and event entry ticket,
– February 8th 12:30pm, 2:00pm, & 3:30pm Gamers Akihabara
– February 9th 12:30pm & 3:00pm Toranoana Akihabara
– February 15th 11:30am & 2:00pm Animate Ikebukuro
Ogura Yui's 3rd single Charming Do! comes on two editions (details subject to change),
– Limited with DVD that includes music video for title track.
– Regular CD-only.
Most stores offer bonus photo that differs by store (while supplies last).
Jacket covers and more will be updated when announced. Watch the preview music video for Charming Do! and trailer for anime Recently, my sister is unusual below the release details.
Ogura Yui – Charming Do! – release date January 29th 2014
Limited [CD+DVD] (¥1600)

Regular [CD] (¥1200)

[CD]
1. Charming Do!
2. untitled
3. Charming Do! (off vocal)
4. untitled (off vocal)
[DVD]
1. Charming Do! (music video)
[CD]
1. Charming Do!
2. untitled
3. Charming Do! (off vocal)
4. untitled (off vocal)