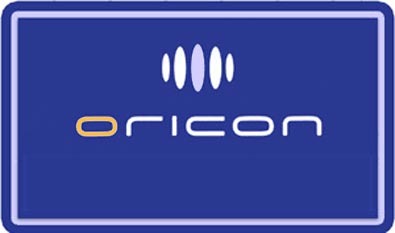 Topping the singles charts this week is popular vocal group KANJANI8 with their 22nd single "Namida no Kotae" selling over 248,000 copies. Their 19th #1 single has tie-in as the theme song for movie "100 Kai Naku Koto" (To Cry a 100 Times) that stars member Tadayoshi Okura. In the #2 spot is popular Korean group Tohoshinki (TVXQ) with new Japanese single "OCEAN" selling over 140,000 copies.
Climbing into the #9 spot is supercell with their 8th single "Hakushu kassai uta awase". And just out of the top 10 in #11 is performance unit 9nine with "Evolution No.9"
Over on the album charts its a pair of best albums from group B'z "The Best XXV 1988-1998" and "The Best XXV 1999-2012" on top with both selling over 377,000 copies. In the #3 spot is Korean band FTISLAND with their 3rd Japanese album "RATED-FT".
Making into the #9 spot is Tomoko Kawase's alter-ego TOMMY february6 with album "TOMMY CANDY SHOP ♥ SUGAR ♥ ME".
The complete top 10 single and album charts follow.
Singles for June 10th – 16th
| | | | | |
| --- | --- | --- | --- | --- |
| Rank |   Group/Artist | Single Title | Released | Sold |
| 1 | KANJANI8 | Namida no Kotae | June 12th | 248,754 |
| 2 | Tohoshinki | OCEAN | June 12th | 140,872 |
| 3 | SUPER*GiRLS | Tropical High Five | June 12th | 75,937 |
| 4 | Tomomi Itano | 1% | June 12th | 44,630 |
| 5 | Ichinose Tokiya (cv:Mamoru Miyano) | Character song: Uta no Prince-sama 2000% | June 12th | 34,884 |
| 6 | SMAP | Joy!! | June 5th | 30,746 |
| 7 | D*DATE | Glory Days | June 12th | 23,702 |
| 8 | Dorothy Little Happy | colorful life | June 12th | 17,343 |
| 9 | supercell | Hakushu kassai utaawase  | June 12th | 15,877 |
| 10 | Arashi | Endless Game | May 29th | 13,202 |
---
Albums for June 10th – 16th
| | | | | |
| --- | --- | --- | --- | --- |
| Rank |   Group/Artist | Album Title | Released | Sold |
| 1 | B'z | The Best XXV 1988-1998 | June 12th | 385,760 |
| 2 | B'z | The Best XXV 1999-2012 | June 12th | 377,290 |
| 3 | FTISLAND | RATED-FT | June 12th | 32,354 |
| 4 | Takahashi Mariko | Takahashi '40 | June 5th | 12,236 |
| 5 | Chris Hart | Heart Song | June 5th | 10,198 |
| 6 | Funky Monkey Babys | Funky Monkey Babys LAST BEST | March 27th | 10.040 |
| 7 | Eikichi Yazawa | All Time Best Album | May 15th | 9,245 |
| 8 | Momoiro Clover Z | Iriguchi no Nai Deguchi | June 5th | 8,465 |
| 9 | TOMMY february6 | "TOMMY CANDY SHOP ♥ SUGAR ♥ ME" | June 12th | 7,121 |
| 10 | Jin (Shizen no Teki P) | Mekaku City Records | May 29th | 7,052 |
Source: Oricon