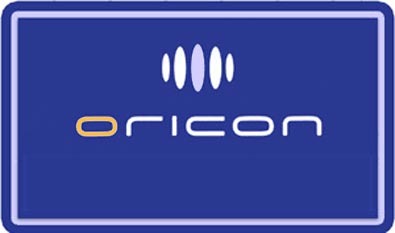 Topping an all new releases singles chart is Korean male idol group 2PM with single Winter Games. Its their 7th Japanese single and sold over 108,000 copies. In the #2 spot is AKB48 idol Yuki Kashiwagi with her second solo single Birthday wedding that comes on 6 different editions and sold over 65,000 copies.
In the #10 spot is GRANRODEO with their new single The Other self featured as the opening theme song for the second season of anime Kuroko's Basketball.
Topping the album charts is male vocal group KANJANI8 with their 7th album JUKE BOX selling a strong 322,000 copies for the popular group. All across the world the new release from Paul McCartney hit, album NEW and landed in the #2 spot in Japan.
Read on for the complete top 10 singles and album charts follow.
Singles for October 14th – 20th 2013
| | | | | |
| --- | --- | --- | --- | --- |
| Rank |   Group/Artist | Single Title | Released | Sold |
| 1 | 2PM | Winter Games | Oct 16th | 108,537 |
| 2 | Yuki Kashiwagi  | Birthday wedding | Oct 16th | 65,376 |
| 3 | RADWIMPS | Go gatsu no Hae / Last Virgin | Oct 16th | 43,294 |
| 4 | DISH// | Hareru YA! | Oct 16th | 28,029 |
| 5 | Porno Graffitti | Tokyo Destiny | Oct 16th | 24,220 |
| 6 | Halloween Junky Orchestra | HALLOWEEN PARTY | Oct 16th | 22,846 |
| 7 | Dorothy Little Happy | ASIAN STONE | Oct 16th | 21,201 |
| 8 | EXILE ATSUSHI  | Zange | Oct 16th | 18,738 |
| 9 | PASSPO | Growing Up | Oct 16th | 17,250 |
| 10 | GRANRODEO | The Other self | Oct 16th | 16,715 |
---
Albums for October 14th – 20th 2013
| | | | | |
| --- | --- | --- | --- | --- |
| Rank |   Group/Artist | Album Title | Released | Sold |
| 1 | KANJANI8 | JUKE BOX | Oct 16th | 322,957 |
| 2 | Paul McCartney | NEW | Oct 16th | 22,817 |
| 3 | Superfly | BEST | Sept 25th | 18,448 |
| 4 | Motohiro Hata | Hitomi my Bole | Oct 16th | 17,210 |
| 5 | Miki Imai | Dialogue ~ Miki Imai Sings Yuming Classics ~ | Oct 9th | 14,656 |
| 6 | Perfume  | LEVEL 3 | Oct 2nd | 14,102 |
| 7 | SHINee | Everybody [Import] | Oct 16th | 9,430 |
| 8 | DOG in The Parallel World Orchestra | Doggy Style III | Oct 16th | 8,030 |
| 9 | Various Artists | Kill Me Baby Best Album (Anime) | Oct 16th | 7,319 |
| 10 | Kana Nishino | Love Collection ~ mint ~ | Sept 4th | 5,522 |
Previous Oricon Charts
Source: Oricon