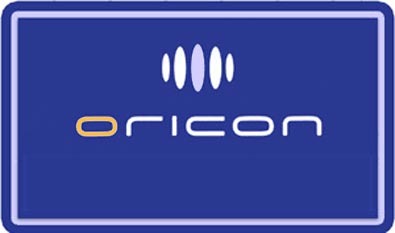 Topping the singles charts is male idol group Sexy Zone with double-A side single Bye Bye Du Bye – See You Again / A My Girl Friend selling over 144,000 copies. Its their 5th single and 5th #1. In the #2 spot another male idol group GENERATIONS from EXILE TRIBE with their 4th single HOT SHOT selling over 106,000 copies (their best selling single so far).
This week's album charts find singer Superfly climbing back into the top spot with her greatest hits album Superfly BEST selling another 30,000 copies and making its three week total of over 257,000 sold. Last week's #1 slips into the #2 – Perfume with their 4th original album LEVEL 3 selling another 27,000 copies.
Read on for the complete top 10 singles and album charts follow.
Singles for October 7th – 13th 2013
| | | | | |
| --- | --- | --- | --- | --- |
| Rank |   Group/Artist | Single Title | Released | Sold |
| 1 | Sexy Zone | Bye Bye Du Bye – See You Again / A My Girl Friend | Oct 9th | 144,777 |
| 2 | Generations (Exile Tribe) | HOT SHOT | Oct 9th | 106,358 |
| 3 | Sound Horizon | Halloween to Yoru no Monogatari | Oct 9th | 46,706 |
| 4 | MAN WITH A MISSION | databse feat. Takuma (10-FEET) | Oct 9th | 34,325 |
| 5 | B.A.P. | Warrior | Oct 9th | 19,057 |
| 6 | Sakura Gakuin | Ganbare!! | Oct 9th | 10,233 |
| 7 | NMB48 | Kamonegikkusu | Oct 2nd | 9,565 |
| 8 | Ai Otsuka | Re: NAME | Oct 9th | 9,364 |
| 9 | Rurika Yokoyama | Your Voice, My Life | Oct 9th | 8,439 |
| 10 | Tatsuro Yamashita | Hikari to Kimi e no Requiem | Oct 9th | 7,928 |
---
Albums for October 7th – 13th 2013
| | | | | |
| --- | --- | --- | --- | --- |
| Rank |   Group/Artist | Album Title | Released | Sold |
| 1 | Superfly | BEST | Sept 25th | 30,847 |
| 2 | Perfume  | LEVEL 3 | Oct 2nd | 27,569 |
| 3 | Miki Imai | Dialogue ~ Miki Imai Sings Yuming Classics ~ | Oct 9th | 22,929 |
| 4 | V.I. (from BIGBANG) | Let's Talk About Love | Oct 9th | 19,958 |
| 5 | Various Artists | Idolm@ster Cinderella Master Cute Jewelries 001 | Oct 9th | 13,983 |
| 6 | T.M.Revolution  | Geisha Boy ~ Anime Song Experience | Oct 9th | 8,214 |
| 7 | Kana Nishino | Love Collection ~ mint ~ | Sept 4th | 6,686 |
| 8 | Kana Nishino | Love Collection ~ pink ~ | Sept 4th | 6,304 |
| 9 | Garnet Crow | Garnet Crow Request BEST | Oct 9th | 6,235 |
| 10 | BBQ CHICKENS | Broken Bubbles | Oct 9th | 5,853 |
Previous Oricon Charts
Source: Oricon