February 27, 2013
-
toyNN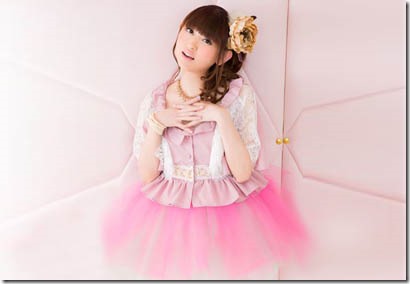 Tamura Yukari has added details for her new single "Fantastic future" which has a tie-in as the opening theme for upcoming anime Hentai Prince and the Stony Cat (Hentai Oji to Warawanai Neko). She is also voicing one of the main characters, King of Steel (Koutetsu no ou) in the anime. Single "Fantastic future" is Tamura Yukari's 2nd of 2013 and comes on one CD-only edition. Its scheduled to be in stores April 17th 2013 – read on for more release details…
~ updated details ~
Tamura Yukari recently released single "W:Wonder tale" which is featured as the ending theme for current anime TV series OreShura (Ore no Kanojo to Osananajimi ga Shuraba Sugiru). The single hit stores February 6th 2013 (details reported here) and climbed to the #5 spot on the Oricon weekly singles charts.
Tamura Yukari also just announced that she will be reprising her roll as Kanako Kurusu for the second season of popular anime Oreimo (Ore no Imoto ga Konnani Kawaii Wake ga Nai) (My Little Sister Can't Be This Cute). The new season of Oreimo is set to air beginning April 2013.
Live performance news the Tamura Yukari LOVE ♡ LIVE 2013 *Cute'n ♡ Cute'n Heart* 2DAYS live at Saitama Super Arena has been announced. Performance dates are June 22nd 4:00pm and June 23rd 2:00pm. More details and ticket information will be announced.
Anime Hentai Prince and the Stony Cat (Hentai Oji to Warawanai Neko) is adapted from light novels by Sou Sagara. The story follows second-year high school boy Yokodera Yoto who spends a lot of time thinking about his sexual desires. He learns of a cat statue that is rumored to grant wishes and he then prays to it that he'll be able to express his lustful thoughts whenever and wherever.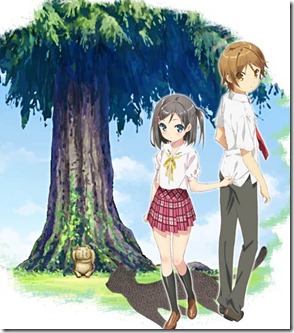 At the statue he meets fellow student Tsutsukakushi Tsukiko and she is making a wish that she will contain her thoughts. The anime begins airing in Japan in April 2013. Watch the newest trailer video below.
Single "Fantastic future" comes on one CD-only edition with 4 scheduled tracks and First Press edition adds special packaging.
More details are coming – full track list, cover jacket and possible bonuses will be revealed so check back at Comtrya Sugoi for updates.
Tamura Yukari – "Fantastic future" – release date April 17th 2013
Regular [CD] (¥1300)


 
[CD]
1. Fantastic future  
2. undecided
3. undecided
4. undecided
 
Hentai Prince and the Stony Cat Official website
Tamura Yukari "Mellow Pretty" fanclub website