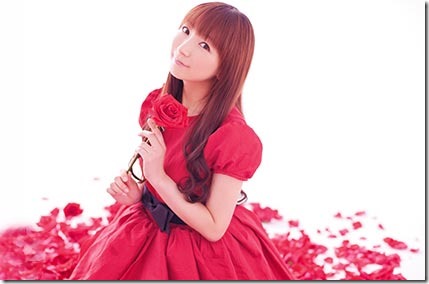 Yui Horie has updated the release details for new single Golden Time – jacket covers, full track list, and more revealed. The single's title track Golden Time has tie-in as the opening theme and the single's coupling track Sweet & Sweet CHERRY has tie-in as ending theme both for anime GOLDEN TIME (ゴールデンタイム). Completing the tie-in Yui Horie is voicing main character Koko Kaga in the anime. Her 16th single Golden Time hits stores November 13th 2013 – updated details and audio previews follow.
Its been over a year since Yui Horie released her 15th single Natsu no Yakusoku (2012.07.25) with tie-in as the ending theme for the second season of anime Dog Days (more details). Yui Horie also released her first greatest hits compilation album BEST ALBUM (2012.09.20) that included all 15 of her previously released singles (more details).
Anime GOLDEN TIME (ゴールデンタイム) is adapted from light novels by Yuyuko Takemiya also responsible for the highly popular Toradora! light novel series. The romantic comedy follows law school student Banri Tada (Makoto Furukawa) who along with other students at the Tokyo college enjoy the ups and downs of life at college, their golden time. Yui Horie voices character Koko Kaga whose obsessively follows her childhood affection for Mitsuo Yanagisawa all the way to law school. But her perfect beauty hides many hidden regrets.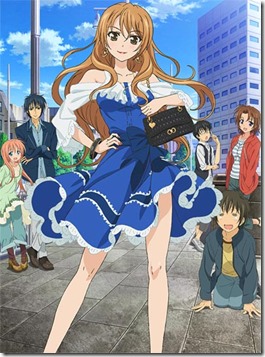 Anime GOLDEN TIME is produced by J.C. Staff and began airing in Japan October 3rd 2013 on Tokyo MX and MBS TV. Outside of Japan our friends at Crunchyroll are simulcasting the anime – check our Crunchyroll updates page for all the latest episodes or hit the link for GOLDEN TIME for episodes and related stories.
Trivia: Yui Horie previously worked with J.C. Staff and the Yuyuko Takemiya Toradora! anime adaption providing opening theme (silky heart) and ending theme (Vanilla Salt) as well as voicing character Minori Kushieda.
Yui Horie's new single Golden Time comes on two editions,
– Limited with DVD that includes music video for title track.
– Regular CD-only
Selected stores offer additional bonus (varies by store) whiles supplies last: extra jacket cover (Animate, Toranoana), postcard (Gamers, Sofmap, Neowing, Tower Records, HMV, Tsutaya).
Audio previews and trailer for anime GOLDEN TIME below.
Yui Horie – Golden Time – release date November 13th 2013
Limited [CD+DVD] (¥1890)


Regular [CD] (¥1200)


[CD]
1. Golden Time
(preview)
2. Sweet & Sweet CHERRY
(preview)
3. Golden Time (off vocal)
4. Sweet & Sweet CHERRY (off vocal)
[DVD]
1. Golden Time (music video)
[CD]
1. Golden Time
2. Sweet & Sweet CHERRY
3. Golden Time (off vocal)
4. Sweet & Sweet CHERRY (off vocal)