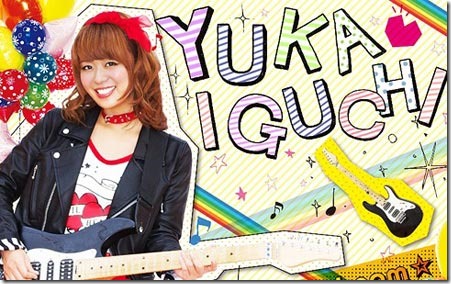 Yuka Iguchi has updated the release details for her new single rainbow heart ♡ rainbow dream ☆ / Strike my soul – jacket covers and teaser music video revealed. Its her 3rd single and the second title track, Strike my soul is featured as the ending theme song for anime Strike the Blood. Yuka Iguchi also voices supporting character Astarte in the anime. Single rainbow heart rainbow dream / Strike my soul comes on two editions that hit stores November 27th 2013 – updated details and teaser music video follow…
~ updated preview music video ~
Voice actress and singer Yuka Iguchi (25) made her solo singing debut earlier this year with single Shining Star -☆- LOVE Letter on February 6th 2013 and followed that up with single Grow Slowly on May 15th 2013. Yuka Iguchi has voiced many anime and game characters including Tsukihi Araragi for the Monogatari anime series (Bakemonogatari, Nisemonogatari, Nekomonogatari, and Monogatari Series Second Season) and Index in anime series A Certain Magical Index and sequels.
Anime Strike the Blood is adapted from light novel by Gakuto Mikumo. The story is set in a future Japan where supernatural powers. demons, and vampires are the norm. A normal high school student Akatsuki Kojo has just recently become the "4th Progenitor", a legendary vampire with ultimate powers. A young middle school student Yukina Himeragi has been dispatched by the Lion King Organization to watch and if needed kill Kojo. Both Kojo and Yukina come under attack by others who seek to control the powers of the 4th progenitor.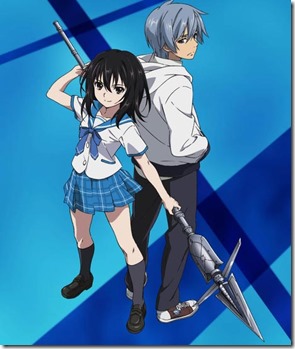 Anime Strike the Blood began airing in Japan October 4th 2013 on Tokyo MX and AT-X. Outside of Japan streaming provider Crunchyroll is simulcasting same day. Check our Crunchyroll updates page or hit the link for Strike the Blood for episodes and related posts.
One release event, a mini-live and talk has been announced for the new single on December 8th 2013 at the Nihonbashi Animate store Osaka. Fans purchasing the single via Animate receive a event ticket while supplies last.
Yuka Iguchi's 3rd single rainbow heart ♡ rainbow dream ☆ / Strike my soul comes on two editions,
– Limited with DVD that includes music video for title track. First Press version includes trading card (1 of many) and launch event entry ticket.
– Regular CD-only
Listen to the audio preview for Strike my soul and watch the preview music video for .rainbow heart ♡ rainbow dream ☆ below the release details.
Yuka Iguchi – rainbow heart ♡ rainbow dream ☆/Strike my soul – release date November 27th 2013
Limited [CD+DVD] (¥1890)

Regular [CD] (¥1260)

[CD]
1. rainbow heart rainbow dream
2. Strike my soul
(preview)
3. rainbow heart rainbow dream (off vocal)
4. Strike my soul (off vocal)
[DVD]
1. rainbow heart rainbow dream (music video)
[CD]
1. rainbow heart rainbow dream
2. Strike my soul
3. rainbow heart rainbow dream (off vocal)
4. Strike my soul (off vocal)
Yuka Iguchi Official website (Warner Home Video)
Strike the Blood (official website)