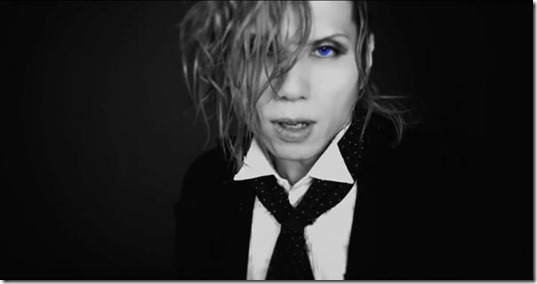 Acid Black Cherry (yasu) posted a teaser promo video announcing new original album "L" (エル) with release set for early 2015. Its been nearly three years since 3rd original album "2012" released on March 21st 2012. New album "L" track list includes upcoming 19th single INCUBUS plus three other singles, new songs, and more. More early details and album promo / preview music video for INCUBUS follow.
Acid Black Cherry is getting ready to release new single INCUBUS on October 22nd 2014 (more details). Previously they released 18th single Kimi ga Inai, Anohi Kara… (君がいない、あの日から…) on March 11th 2014. The single's tied to the 3rd season of their Project Shangri-la and also honors the anniversary of the Great East Japan Earthquake.
Their 17th single Kuroneko ~ Adult Black Cat ~ tied to the 2nd season of Project Shangri-la released November 20th 2013 and 16th single Greed Greed Greed started off Project Shangri-la (2013.08.07). All should be included on the new album.
New album "L" (エル) is planned for early 2015 – more details coming – follow Comtrya Sugoi for updates! Preview music video for INCUBUS with new album teasers,
Acid Black Cherry Official site (avex)