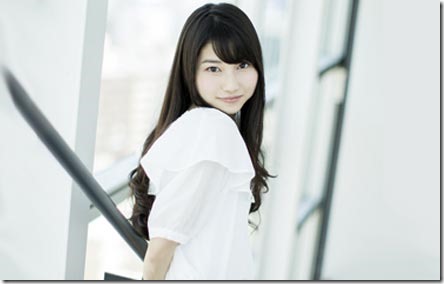 Amamiya Sora (雨宮天) provides the opening theme for anime Akame ga Kill! with her debut single Skyreach! She also voices lead character Akame in the dark fantasy anime. Single Skyreach comes on three editions scheduled for release on August 13th 2014 – read on for more details and new anime trailer video featuring OP Skyreach…
~ jacket covers and PV revealed ~
New voice actor and singer Amamiya Sora (20) passed the 2011 2nd Music Rain Super Seiyuu Audition and has since appeared in anime Log Horizon (Liliana), Idol M@ster Million Live! (Kitazawa Shiho), and Majestic Prince (Rona). Currently she is voicing lead character Fujimiya Kaori in One Week Friends and in character voice she provides the ending theme Kanade.
Amamiya Sora's career is truly taking off and for summer 2014 anime season she's voicing lead and key characters in Aldnoah.ZERO (Asseylum Vers Allusia), Tokyo Ghoul (Kirishima Touka), and Akame ga Kill!.
Anime Akame ga Kill! is adapted from manga written by Takahiro and illustrated by Tashiro Tetsuya with production by studio White Fox. The dark fantasy follows Tatsumi, a young boy, who leaves his village and travels to the capital to raise money for his home. Naive to the corrupt world he is soon robbed of his money but feels fortunate when taken in by a seamingly noble girl Aria. Tatsumi learns the truth of Aria when trying to protect her from a powerful assassin Akame, part of a group called Night Raid. The group invites Tatsumi to join them with the warning that while they assassinate corrupt and evil people they are murderers.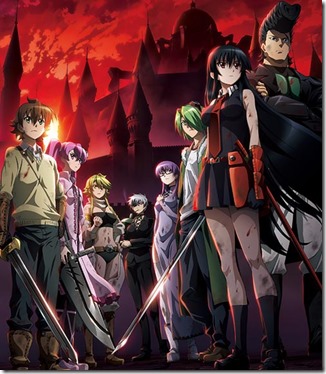 The anime is planned for 24 episodes and features Amamiya Sora as Akame and Saitou Soma (Zankyo no Terror) as Tatusumi plus Tamura Yukari (Mein) and Asakawa Yuu (Leone). It begins airing in Japan July 6th 2014 on Tokyo MX. No information on availability outside of Japan.
Sawai Miku (沢井美空) provides the ending theme with 6th single Konna Sekai, Shiritaku Nakatta.
Single Skyreach comes on three editions (details subject to change). Limited Pressing anime themed has illustrated jacket cover and available through October 2014.
Full track list, jacket covers, and more information coming – follow Comtrya Sugoi for updates. Watch the new trailer for anime Akame ga Kill! with opening theme Skyreach below the release details.
Amamiya Sora – Skyreach – release date August 13th 2014
Limited [CD+DVD] (¥1713)


Limited Pressing [CD] (¥1241)


[CD]
1. Skyreach
2. undecided
3. undecided
4. undecided
[DVD]
1. Skyreach (music video)
[CD]
1. Skyreach
2. undecided
3. undecided
4. undecided
Regular [CD] (¥1241)


 
[CD]
1. Skyreach
2. undecided
3. undecided
4. undecided