February 11, 2014
-
toyNN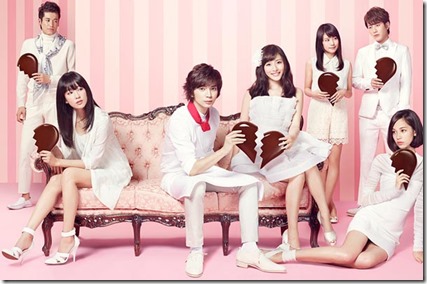 Arashi (嵐) has just released their first single of 2014 – Bittersweet with the title track featured as the theme song for Fuji TV drama Shitsuren Chocolatier staring member Matsumoto Jun. Also coupling track Road to Glory gets tie-up as theme song for NTV Sochi Olympic 2014 broadcast that features member Sho Sakurai as special announcer. Their 42nd single Bittersweet comes on two editions dropping February 12th 2014 – more details and music video follow.
Most recently top selling group Arashi released their 12th album LOVE containing singles Calling X Breathless and Endless Game, member solo songs, plus new songs including P A R A D O X and more for 16 total tracks. Album LOVE hit stores October 23rd 2013 and was the top selling album for 2013 with over 780,000 copies sold.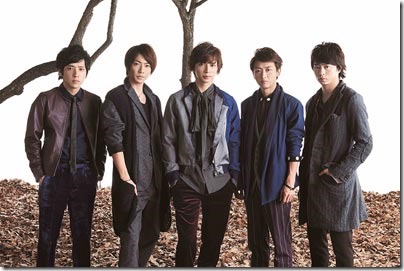 Arashi's new single Bittersweet comes on two editions plus a bundled version with both editions,
– Limited with DVD containing music video for title track. Includes 16-page lyrics booklet.
– Regular CD-only with 2 bonus coupling songs plus 4 karaoke tracks (8 total tracks).
Music video for Bittersweet follows below (while it lasts)…
Arashi – Bittersweet – release date February 12th 2014
Limited [CD+DVD] (¥1400)


Regular [CD] (¥1200)


[CD]
1. Bittersweet
2. Road to Glory
[DVD]
1. Bitterwseet (music video)
[CD]
1. Bittersweet
2. Road to Glory
3. Sync
4. Motto, Ima Yori
5. Bittersweet (off vocal)
6. Road to Glory (off vocal)
7. Sync (off vocal)
8. Motto, Ima Yori (off vocal)
Bundled Limited + Regular editions (¥2600)

Arashi Official website (Johnny's Net)
Arashi Official website (J-Storm)