September 25, 2014
-
toyNN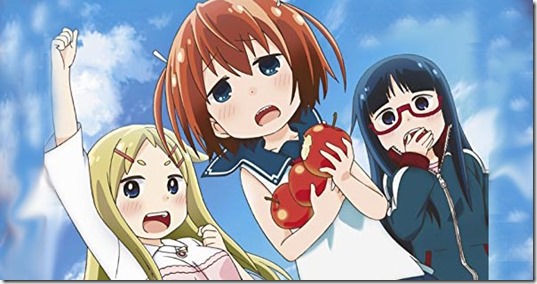 Ayana Taketatsu (竹達彩奈) unveiled jacket covers, preview music video, and more for single Kajirikake no Ringo (齧りかけの林檎) with tie-up as the opening theme for upcoming anime Denki Gai no Honya-san (デンキ街の本屋さん). She also voices supporting character Fu Girl in the comedy anime. Her 6th single Kajirikake no Ringo comes on two editions hitting stores October 15th 2014 – all the details and preview music video follows.
Most recently voice actress and singer Ayana Taketatsu released 5th single Wonderful World on June 4th 2014 (more details). She is also one-half of singing group petit milady with voice actress/singer Aoi Yuuki. The unit recently released 3rd single Koi wa Milk Tea (恋はみるくてぃ) on August 13th 2014 with tie-up as the ending theme for anime Invaders of the Rokujyouma!?.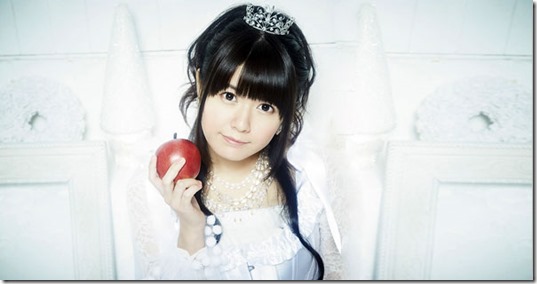 For her new single Ayana Taketatsu several release events are scheduled with participation tickets tied to target stores of purchase,
– October 25th 2014 1:30pm TBA Osaka (Gamers, animate)
– October 26th 2014 1:30pm TBA Nagoya (Gamers, animate)
– November 1st 1:30pm & 4:30pm TBA Tokyo (Gamers, animate, Tower Records, HMV, Kyanime.jp, Toranoana)
Anime Denki Gai no Honya-san, adapted from comedy manga by Mizu Asato, is set in a manga store located within a certain Electric Town area (similar to Akihabara). The story follows the youthful staff and customers who frequent the store, BOOKS Umanohone.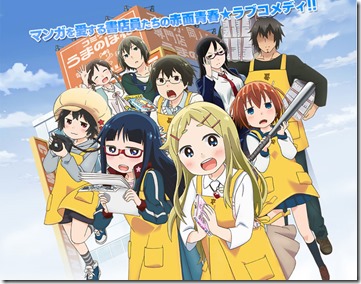 The anime begins airing October 2nd 2014 on Tokyo MX – no announcements of availability outside of Japan yet. The anime's ending theme two-Dimension's Love is provided by voice cast unit denk!girls.
Single Kajirikake no Ringo comes on two editions. Most stores add bonus photo (varies by store) on either edition while supplies last (check your store). Samples for animate, Gamers, Tower Records, HMV, and CDJapan (click to enlarge).
Preview music video and trailer #2 for the anime both after the release details.
Ayana Taketatsu – Kajirikake no Ringo (齧りかけの林檎) – release date October 15th 2014
Limited [CD+DVD] (¥1750)


Regular [CD] (¥1250)


[CD]
1. Kajirikake no Ringo
lyrics: Fujibayashi Shoko, composer: Tsutsumi Kyohei, arrangement: Kobayashi Shuntaro

2. Faith
3. Kajirikake no Ringo (off vocal)
4. Faith (off vocal)
[DVD]
1. Kajirikake no Ringo (music video)

[CD]
1. Kajirikake no Ringo
2. Faith
3. Kajirikake no Ringo (off vocal)
4. Faith (off vocal)
Ayana Taketatsu Official website