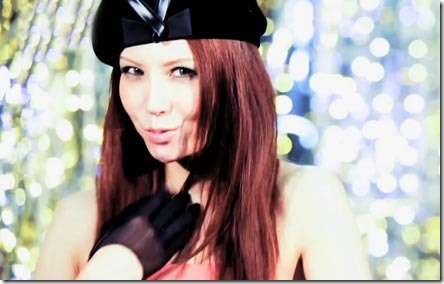 Faylan (飛蘭) has revealed more details for single Tokyo Zero Hearts. – full tracklist, jacket cover, and teaser CM spot unveiled. The single has tie-up as the opening theme for anime Tokyo ESP (東京ESP). Her 18th single comes on one CD-only edition hitting stores July 30th 2014 – updated details and CM spot follow.
Title track Tokyo Zero Hearts is written and composed by Noriyasu Agematsu (Elements Garden) with arrangement by Fujima Hitoshi (Elements Garden). Coupling track PEACEFUL DAYS is written by Faylan with music provided by Takase Kazuya and Ozaki Takeshi.
Singer and songwriter Faylan most recently released 17th single Yasashisa no Tsubomi (優しさの蕾) on April 30th 2014. The title track has lyrics written by Faylan and featured as ending theme for drama GARO: Makai no Hana (牙狼〈GARO〉-魔戒ノ花-).
Anime Tokyo ESP 東京ESP is adapted from manga by Segawa Hajime (Ga-Rei-Zero) that follows the story of high school students Urushiba Rinka and Azuma Kyotaro who have gained special powers. Urushiba, working as a waitress to earn money for her family, one day sees a penguin and fish swimming through the sky. Touching the fish makes her collapse and awakens a power in her to move through objects. She meets Asuma with the ability to teleport and they both take on others who use their abilities for evil.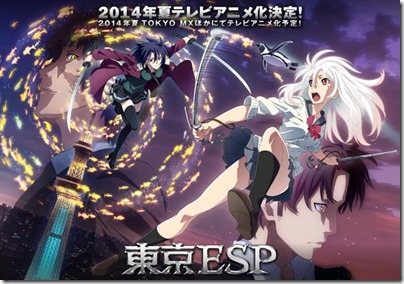 The anime begins airing July 11th 2014 on Tokyo MX in Japan. Outside of Japan provider Crunchyroll is simulcasting to selected countries (excludes USA) – check our Crunchyroll updates page for all new anime episodes or hit the link for Tokyo ESP for episodes and related stories.
Single Tokyo Zero Hearts comes on one CD-only edition. Purchase bonus varies by target store – Games, Toranoana, Sofmap, Neo-wing (L-size photo). Image varies by store and while supplies last.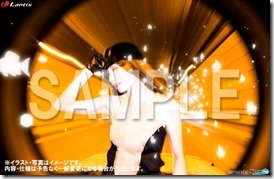 CM spots for the single and anime after the release details.
*updated bonus image and jacket cover image (2014.07.13)
Faylan – Tokyo Zero Hearts – release date July 30th 2014
Regular [CD] (¥1200)


[CD]
1. Tokyo Zero Hearts
2. PEACEFUL DAYS
3. Tokyo Zero Hearts (off vocal)
4. PEACEFUL DAYS (off vocal)