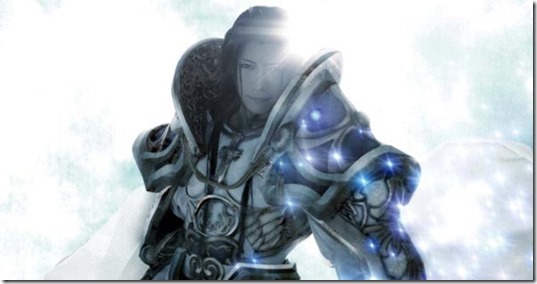 GACKT is getting ready to release single Akatsuki Tsukiyo – DAY BREAKERS (暁月夜 – DAY BREAKERS) and recently revealed the jacket covers plus preview music video. The single, part of GACKT's 15th anniversary celebrations, comes on two editions hitting stores October 1st 2014 – all the details and PV follow.
Singer/model/actor GACKT (41) celebrated his 41st birthday and 15th anniversary since debut on July 4th 2014. His stage play MOON SAGA – Yoshitsune Hiden – Vol. 2 continues starting August 8th 2014 at Meijiza Tokyo. The play has 33+ performances planned at Tokyo, Osaka, and Nagoya theaters. More details at special website (link below).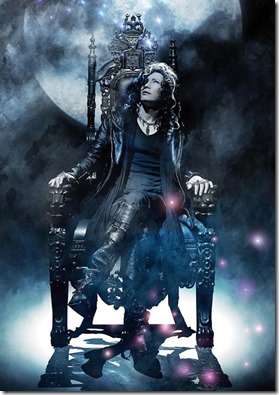 Earlier this year GACKT released single P.S. I LOVE U.on February 12th 2014 (more details). The title track is the CM song for GACKT x VARTIX campaign plus coupling song RIDE OR DIE has tie-up as CM song for GACKT x kissmark season 3 campaign.
Single Akatsuki Tsukiyo – DAY BREAKERS comes on two editions plus a premium version with limited availability. The premium comes with life size pillow jacket cover (pre-order closed July 23rd and was only open for a week via GACKT's online store),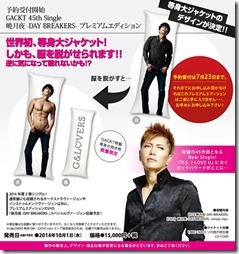 Preview music video follows after the release details.
GACKT – Akatsuki Tsukiyo – DAY BREAKERS (暁月夜 – DAY BREAKERS) – release date October 1st 2014
Limited [CD+DVD] (¥1800)


Regular [CD] (¥1200)


[CD]
1. Akatsuki Tsukiyo – DAY BREAKERS
2. Akatsuki Tsukiyo – DAY BREAKERS (orchestra ver.)
3. Akatsuki Tsukiyo – DAY BREAKERS (off vocal)
4. Akatsuki Tsukiyo – DAY BREAKERS (orchestra ver. off vocal)
[DVD]
1. Akatsuki Tsukiyo – DAY BREAKERS (music video)
[CD]
1. Akatsuki Tsukiyo – DAY BREAKERS
2. Akatsuki Tsukiyo – DAY BREAKERS (orchestra ver.)
3. Akatsuki Tsukiyo – DAY BREAKERS (off vocal)
4. Akatsuki Tsukiyo – DAY BREAKERS (orchestra ver. off vocal)