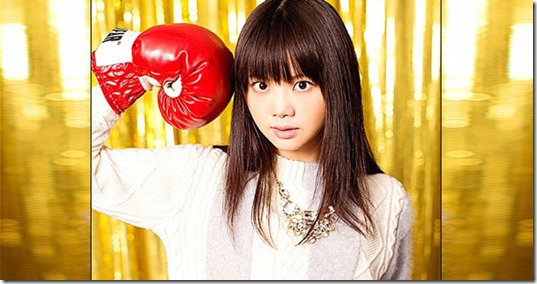 Ikimonogakari (いきものがかり) is about to release new single GOLDEN GIRL and recently unveiled a preview music video. Their 29th single has tie-up as the theme song for TBS TV drama Onna wa sore o Yurusanai (Women won't allow it). Single GOLDEN GIRL comes on one CD-only editions releasing November 12th 2014 – all the details and PV follows.
The group also just announced their 7th original album FUN! FUN! FANFARE! for release on December 24th 2014. Members revealed video announcing and discussing the new album (below). The album will include their three singles and coupling tracks released since 6th album "I" plus new songs for 14 total tracks. More details coming!
Ikimonogakari is in the middle of 3 months of consecutive releases with their 28th single Netsujo no Spectrum / Namida ga Kierunara  (熱情のスペクトラム /  涙がきえるなら) releasing last month on October 15th 2014. Track Netsujo no Spectrum has tie-up as opening theme for popular new anime The Seven Deadly Sins (Nanatsu no Taizai). The single also features track Namida ga Kierunara with tie-up as ending theme for TBS TV series NEWS23 since March 31st 2014. Fans showed good support pushing the single to #10 on the weekly Oricon charts.
Single GOLDEN GIRL comes on one CD-only edition. A First Press version includes ikimono-card 043.
Album announcement video plus short music video for GOLDEN GIRL both after the release details
Ikimonogakari – GOLDEN GIRL – release date November 12th 2014
Regular [CD] (¥1165)


[CD]
1. GOLDEN GIRL
2. Mirai Yosouzu II
3. GOLDEN GIRL (off vocal)
Ikimonogakari Official website