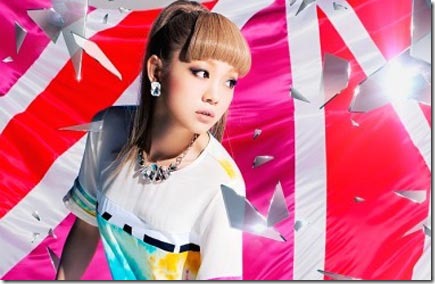 Kana Nishino (西野カナ) has announced new single We Don't Stop with tie-up as the theme song for NTV comedy/drama Hanasaki Mai ga Damatteinai (花咲舞が黙ってない). The single is her first of 2014 and composed by Giorgio Cancemi. Single We Don't Stop comes on two editions scheduled for release May 21st 2014 – details follow.
Most recently Kana Nishino released 22nd single Sayonara which was the 3rd consecutive monthly release. The single release on October 23rd 2013 and fans pushed it to #4 on the weekly Oricon charts.
In 2013 Kana Nishino (25) celebrated her 5th anniversary and released a pair of greatest hits album "Love Collection ~ pink ~" & "Love Collection ~ mint ~" on September 4th 2013 (more details). The albums include her 21 singles, album lead tracks, and new songs for a total of 30 tracks (15 each). The pair of "Love Collection" albums topped the Oricon charts in #1 and #2 their first week and were the #11 and #12 best selling albums for 2013.
Comedy/drama Hanasaki Mai ga Damatteinai (Hanasakai Mai Speaks Out) is adapted from novels by Ikeido Jun. Despite being just a regular bank employee, Mai Hanasaki speaks out whenever she thinks something isn't right. Even to her boss! Mai is tasked with visiting problematic branches to help resolve the mess. She stands up for her weak and oppressed colleagues who don't have the nerve to blow the whistle, and readily locks horns with whomever she needs to.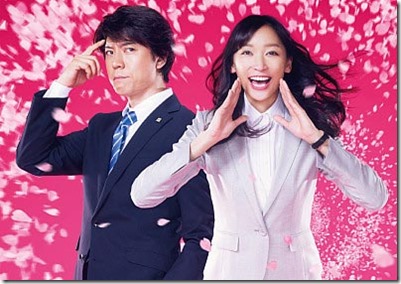 The comedy begins airing on Nippon TV April 16th 2014. More details at website (link below).
New single We Don't Stop comes on two editions (details subject to change). Limited edition includes original jacket cover and DVD with digest of fan club tour The Nishino Family Party 2013. Full track list will be updated when announced.
Kana Nishino – We Don't Stop – release date May 21st 2014
Limited [CD+DVD] (¥1481)


Regular [CD] (¥1165)


[CD]
1. We Don't Stop
2. undecided
3. undecided
[DVD]
1. The Nishino Family Party 2013 digest
2. undecided
[CD]
1. We Don't Stop
2. undecided
3. undecided