September 10, 2013
-
toyNN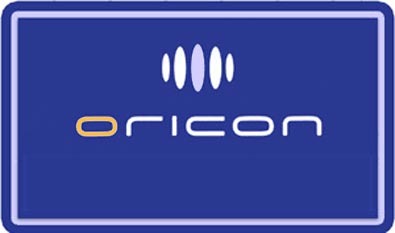 Topping the singles charts is HKT48 with their second single "Melon Juice" selling over 268,000 copies. It's the AKB sister group based out of Fukuoka second #1 single. In the #2 spot is the Korean duo of Tohoshinki (TVXQ) with their 3rd single of 2013 "SCREAM" selling over 134,000 copies. The single has tie-in as theme song for Japanese horror movie Sadako 3D.
The album charts are topped by a pair of greatest hits releases from Kana Nishino. Her "Love Collection ~ mint ~" and "Love Collection ~ pink ~" both sold over 146,000 copies. 
The complete top 10 singles and album charts follow.
Singles for September 2nd – 8th
| | | | | |
| --- | --- | --- | --- | --- |
| Rank |   Group/Artist | Single Title | Released | Sold |
| 1 | HKT48 | Melon Juice | Sept 4th | 268,897 |
| 2 | Tohoshinki | SCREAM | Sept 4th | 134,304 |
| 3 | AAA | Koine to Amazora | Sept 4th | 37,795 |
| 4 | Cheeky Parade | Bugendai Shoujo ∀ | Sept 4th | 28,340 |
| 5 | AKB48 | Koisuru Fortune Cookie | August 21st | 22,654 |
| 6 | miwa | Faraway / Kiss you | Sept 4th | 22,479 |
| 7 | Mamoru Miyano  | TV anime Free! character song #3 | Sept 4th | 18,698 |
| 8 | Daisuke Hirakawa | TV anime Free! character song #5 | Sept 4th | 15,021 |
| 9 | EXILE | EXILE PRIDE ~ Konna Sekai wo Aisuru Tame ~ | August 28th | 14,863 |
| 10 | Tsubasa Yonaga | TV anime Free! character song #4 | Sept 4th | 14,283 |
---
Albums for September 2nd – 8th
| | | | | |
| --- | --- | --- | --- | --- |
| Rank |   Group/Artist | Album Title | Released | Sold |
| 1 | Kana Nishino | Love Collection ~ mint ~  | Sept 4th | 147,376 |
| 2 | Kana Nishino | Love Collection ~ pink ~  | Sept 4th | 146,664 |
| 3 | Sonar Pocket | Sonapokeizumu SUPER BEST | Sept 4th | 45,438 |
| 4 | Ayaka | Yuon Club ~ 1st grade ~ | Sept 4th | 45,332 |
| 5 | Various Artists | Amachan Uta no Album | August 28th | 25,465 |
| 6 | C-ute  | Queen of J-POP | Sept 4th | 11,731 |
| 7 | Sukima Switch | POPMAN's WORLD All Time Best 2003-2013 | August 21st | 8,648 |
| 8 | Chris Hart | Heart Song | June 5th | 8,525 |
| 9 | Kyosuke Himuro | 25th Anniversary Gest Album GREATEST ANTHOLOGY | August 21st | 7,770 |
| 10 | Arctic Monkeys | AM | Sept 4th | 7,425 |
Previous Oricon Charts
Source: Oricon