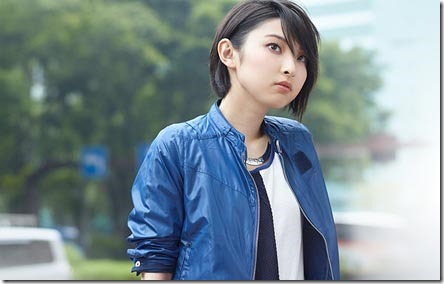 Leo Ieiri (家入レオ) unveiled her next single Junjou (純情) with tie-up as the next ending theme for ongoing anime Dragon Ball Kai. Full track list, jacket covers, and teaser music video all revealed. Her 7th single Junjou comes on three editions scheduled for release on July 30th 2014 – more details and PV follows…
~ more details and PV music video ~
Most recently Leo Ieiri (19) released her 2nd album "a boy" on February 19th 2014 (more details). Previously she released her 6th single CHOCOLATE on January 29th 2014 – the single is included on the new album – more details and preview music video (here).
Anime Dragon Ball Kai is a re-telling of the classic anime with a more faithful adaption of the original manga. The anime aired 97 episodes April 2009 to March 2011 and started up again April 2014 with more new episodes currently up to 109th.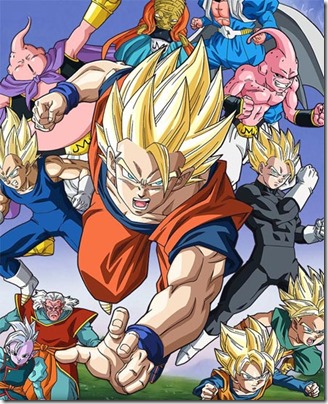 The anime airs on Fuji TV in Japan and for North America its licensed by Funimation.com for DVD/Blu-ray with episodes airing on Toonami/Adult Swim (behind Japan).
Single Junjou comes on three editions (details subject to change). Limited Pressing anime edition has original illustrated anime jacket cover plus CD has anime illustration. Track list differs on each edition. More details and possible bonuses may be announced – follow Comtrya Sugoi for updates.
Teaser music video for Junjou and preview of concert digest footage both follow below.
Leo Ieiri – Junjou (純情) – release date July 30th 2014
Limited [CD+DVD] (¥1700)


Limited Pressing Anime [CD] (¥1200)


[CD]
1. Junjou
2. For you
3. a boy (acoustic ver.)
4. Junjou (off vocal)
5. For you (off vocal)
[DVD]
1. Junjou (music video)
2. making-of music video
3. 3rd Live Tour "a boy" digest
[CD]
1. Junjou
2. Junjou (off vocal)
5. a boy (acoustic ver.)
4. Komu Taiyou no Megami (acoustic ver.)
Regular [CD] (¥1200)


 
[CD]
1. Junjou
2. For you
3. Komu Taiyou no Megami (acoustic ver.)
4. Junjou (off vocal)
5. For you (off vocal)
 
Leo Ieiri Official website (JVC music)