February 17, 2014
-
toyNN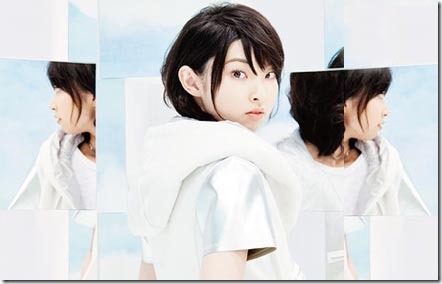 Leo Ieiri (家入レオ) is about to drop album "a boy" and revealed a preview music video for title track – a collaboration with animation studio Tezuka Productions and their classic production Kimba the White Lion (ジャングル大帝). New animation featuring a female version of Kimba is intermixed with live action Leo Ieiri. Album "a boy" comes on two editions hitting stores February 19th 2014 – PV video and more follow.
Leo Ieiri also just released her 6th single CHOCOLATE on January 29th 2014 – the single is included on the new album – more details and preview music video here. 
Upcoming live events include her 3rd one-man live tour in support of her new album – the Leo Ieiri 3rd One-man Tour ~ a boy ~ with 14 performances planned starting March 1st 2014 at Landmark Hall Yokohama and finishing up April 26th 2014 at NHK Hall Tokyo. More details at her official website (link below).
Two launch events for the new album are planned for Tokyo and Osaka with mini-live and talk. Participation via ticket lottery with application flyer given to purchasers at TSUTAYA stores across Japan. Application deadline is April 14th 2014 with event details revealed to the winners,
– May 3rd 2014 4:30pm Osaka
– May 10th 2014 2:30pm Tokyo
Leo Ieiri's second album "a boy" comes on two editions,
– Limited with DVD containing previously unreleased music videos and live performances captured during her 2nd One-man Tour ~ Kimi ni Todoki ~. Includes serial number tied to her 3rd live tour for early ticket access and entry ticket B connected new single CHOCOLATE that includes entry ticket A.
– Regular CD-only. First Press version includes similar bonuses with Limited edition.
Selected stores offer additional bonus on either edition (clear file, photo, poster) varies by store and while supplies last (check your store). Also a special bonus award lottery tied to purchases of both the 2nd album and 6th single have been announced. Entry tickets from both must be submitted by February 24th 2014,
– "CHOCOLATE" themed blanket (1 winner)  
– "a boy" personally autographed poster with winners name signed by Leo Ieiri (50 winners)
Preview music video for title song "a boy" and digest video for new album both follow below the release details.
Leo Ieiri – a boy – release date February 19th 2014
Limited [CD+DVD] (¥3400)


Regular [CD] (¥2900)


[CD]
1. Lay it down
2. Taiyo no Megami
3. a boy
4. Too many
5. Message
6. Time after Time
7. CHOCOLATE (album ver.)
8. Free
9. Ijiwaru na Kamisama
10. Kiss Me
11. Carnival
12. Kibou no Hoshi
13. Papa & Mama
14. Kimi ni Todoke
[DVD]
1. Kimi ni Todoke (music video)
2. a boy (music video)
3. Live Selections from 2nd one-man Tour ~ Kimi ni Todoke ~
– Second Dream
– Sabrina
– Mr.
– Message
– Kimi Dake
4. Bonus: Kimi ni Todoke (multi-angle music video)
[CD]
1. Lay it down
2. Taiyo no Megami
3. a boy
4. Too many
5. Message
6. Time after Time
7. CHOCOLATE (album ver.)
8. Free
9. Ijiwaru na Kamisama
10. Kiss Me
11. Carnival
12. Kibou no Hoshi
13. Papa & Mama
14. Kimi ni Todoke
Leo Ieiri Official website (JVC music)