September 24, 2014
-
toyNN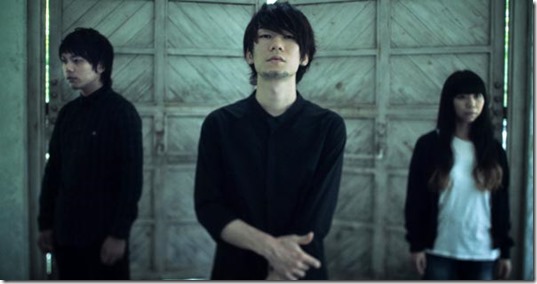 Ling tosite Sigure (凛として時雨) again provides the opening theme for anime PSYCHO-PASS with new single Enigmatic Feeling. It's the band's 4th single and first since abnormalize (2012) which was featured as PSYCHO-PASS season 1 first opening theme. Single Enigmatic Feeling comes on two editions hitting stores November 5th 2014 – details include jacket covers, track list, and anime previews follow.
Rock band Ling tosite Sigure is lead by TK (Toru Kitajima) providing the vocals and guitar as well as composer, lyrics, and sound engineering. He recently released his second solo album Fantastic Magic on August 27th 2014 and first single unravel (2014.07.23) (more details) with tie-up as the opening theme for anime Tokyo Ghoul.
Anime PSYCHO-PASS is an original anime and part of the Fuji TV Noitamina broadcasting slot. The story takes place in the near future where its possible to quantify a person's state of mind and personality – a person's "psycho-pass". Season 2 continues the story with special police unit officer Tsunemori Akane who has accepted the societal Sybilla System and is about to encounter a someone who will shake this system to its core.
The anime's features Kana Hanazawa continuing in the roll of Tsunemori and begins airing October 9th 2014 in Japan. Outside of Japan it will be available, along with season 1 (2012), at Funimation.com (North America).
As with the first season the ending theme is provided by EGOIST with song Fallen (no single announced so far).
Single Enigmatic Feeling comes on two editions – the Limited Pressing edition available until January 20th 2015. Trailer for PSYCHO-PASS season 2 featuring both the ED and OP themes after the release details.
Ling tosite Sigure – Enigmatic Feeling – release date November 5th 2014
Limited Pressing [CD+DVD] (¥1400)


Regular [CD] (¥1000)


[CD]
1. Enigmatic Feeling
2. Dynamite Nonsense
3. Enigmatic Feeling (TV-size)
[DVD]
1. Enigmatic Feeling (music video)
2. anime opening animation (textless)
[CD]
1. Enigmatic Feeling
2. Dynamite Nonsense
Ling tosite Sigure official site