November 12, 2014
-
toyNN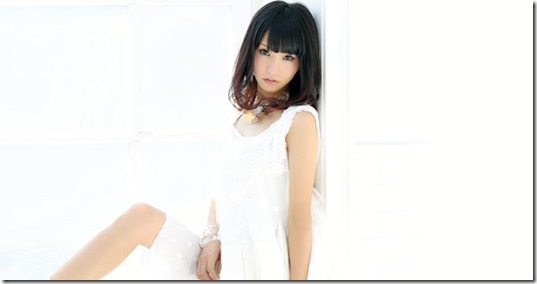 LiSA recently revealed more details for single Shirushi (シルシ) – jacket covers, full track list, and more unveiled. Her 7th single with lyrics written by LiSA, has tie-up as the third ending theme for anime Sword Art Online II and coupling track No More Time Machine has been featured as the anime's second ending theme. Single Shirushi comes on three editions hitting stores December 10th 2014 – all the details and audio preview follow.
Popular anisong singer LiSA's 2nd single crossing field (2012.08.08) was featured as the first opening theme for the original Sword Art Online TV series. New single Shirushi is LiSA's first ballad song and includes an English lyrics version of crossing field.
Most recently LiSA recently released 6th single BRiGHT FLiGHT / L.Miranic on September 17th 2014. The double a-side single has dual-themed songs and her first single without an anime tie-up (more details).
The second anime adaption of Sword Art Online (SAO II) from light novels by Reki Kawahara (illustrated by abec) started with novels 5 & 6 (Phantom Bullet) set in the Gun Gale Online game world where guns are the main focus. The adaption continues with novels 7 (Mother's Rosario) & 8 (Caliber) adapted as the Mother's Rosary and Caliber arcs with the Caliber arc airing first (key art below, click to enlarge)
Sword Art Online II started July 5th 2014 and finished the Caliber arc with the Mother's Rosary beginning November 8th 2014. The anime airs in Japan on Tokyo MX and outside of Japan provider Crunchyroll simulcasts to most territories. Check our Crunchyroll updates page or hit the link for Sword Art Online for episode links and related stories.
A new opening theme features Haruka Tomatsu's 14th single courage – (more details).
Coupling song No More Time Machine was featured as the ending theme during the Caliber arc and Shirushi started airing as the ending theme with the start of the Mother's Rosary arc.
Single Shirushi comes on three editions. Limited includes 16-page booklet and application flyer. Limited Pressing edition has different track list and features illustrated jacket cover with sleeve case and includes anime themed mini-poster. First Press versions of the Limited Pressing and Regular editions include the application flyer.
Additional purchase bonus at selected stores – a double sided a3-size poster LiSA x SAO II with the "LiSA" image varying by store. Tower Records, HMV, Sofmap, Games, animate, Toranoana, and others – check your store and while supplies last.
LiSA – Shirushi (シルシ) – release date December 10th 2014
Limited [CD+DVD] (¥1600)


Limited Pressing Anime [CD+DVD] (1600)


[CD]
1. Shirushi
lyrics: LiSA, music: Kayoko, Horie Shota
(preview)

2. No More Time Machine
3. crossing field (English ver.)
[DVD]
1. Shirushi (music video)

[CD]
1. Shirushi
2. No More Time Machine
3. Shirushi (off vocal)
4. No More Time Machine (off vocal)
[DVD]
1. SAO II ending animation (textless)
Regular [CD] (¥1200)


[CD]
1. Shirushi
lyrics: LiSA, music: Kayoko, Horie Shota

2. No More Time Machine
3. crossing field (English ver.)
Sword Art Online (USA)