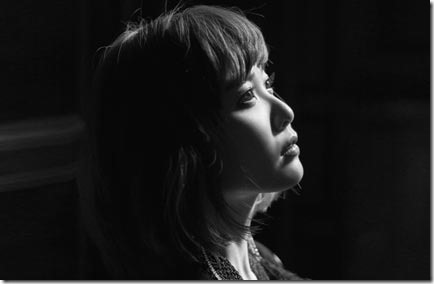 May'n is getting ready to release single Re:REMEMBER and revealed the jacket covers. Previously she unveiled a preview music video for her 10th single with tie-up as opening theme for anime M3 ~ Sono Kuroki Hagane ~. Single Re:REMEMBER has two editions hitting stores June 18th 2014 – all the details and PV follow.
Most recently May'n simultaneously released her 4th original album NEW WORLD and 9th single Kyo ni Koiiro (今日に恋色) on January 29th 2014. Her 9th single has tie-up as the opening theme for anime Inari KonKon Koi Iroha.
May'n currently is on a major live tour May'n Road to 10th Anniversary Japan & World Tour 2014-2015 'dots and lines'. The tour began February 23rd 2014 at Club CITTA Kanaga and continues with 30 upcoming performances across Japan. Another set of 11 performances planned for 2015 lead up to her 10th anniversary. More details at special website (link below).
Anime M3 ~ Sono Kuroki Hagane ~ (M3~ソノ黑キ鋼~) is an original anime from studio Satelight. The story, set in the near future, follows a group of high school students in Tokyo who must deal with black zone with strange beings called Imashime.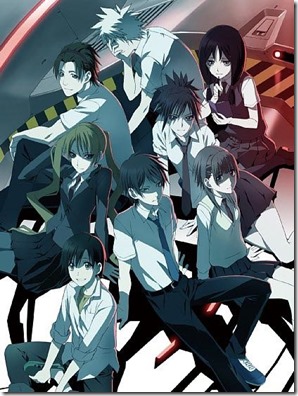 The anime features Yoko Hikasa (Hazaki Emiru) and Matsuoka Yoshitsugu (Saginuma Akashi) and began airing April 21st 2014 on Tokyo MX. Outside of Japan provider Daisuki.net is simulcasting the anime.
Single Re:REMEMBER comes on two editions that share the same CD track list. Preview music video and anime trailer follow below the release details.
May'n – Re:REMEMBER – release date June 18th 2014
Limited [CD+DVD] (¥1800)

Regular [CD] (¥1300)

[CD]
1. Re:REMEMBER
lyrics: Fujibayashi Shoko, music: NAOKI-T

2. Tagatami ni
lyrics: Fujibayashi Shoko, music: NAOKI-T

3. Katatsumuri (cover)
music and lyrics: Jay Chou, new arrangement: NAOKI-T

4. Re:REMEMBER (off vocal)
5. Tagatami ni (off vocal)
6. Katatsumuri (off vocal)
[DVD]
1. Re:REMEMBER (music video)

[CD]
1. Re:REMEMBER
2. Tagatami ni
3. Katatsumuri
4. Re:REMEMBER (off vocal)
5. Tagatami ni (off vocal)
6. Katatsumuri (off vocal)
May'n "dots and lines" 2014-2015 Tour special website