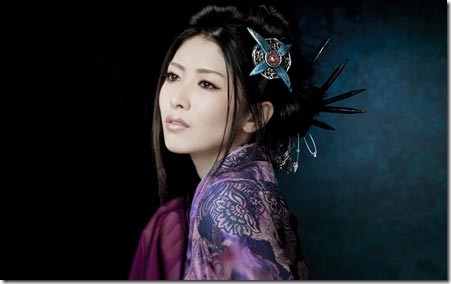 Minori Chihara is getting ready to release new single FOOL THE WORLD – jacket covers, full track list, and preview music video all revealed. Her 19th single gets tie-up as the opening theme for anime Nobunaga the Fool plus Minori Chihara voices supporting character Ichihime. Single FOOL THE WORLD comes on three editions hitting stores February 26th 2014 – updated details and PV music video follow….
*anime jacket cover and store bonus updated 2014.02.09
Voice actress and singer/songwriter Minori Chihara just released new album NEO FANTASIA on December 11th 2013 (more details). The album includes four singles including her newest single Kyokai no Kanata released on October 30th 2013 with tie-up as the opening theme for anime Beyond the Boundary (Kyokai no Kanata) and Minori Chihara is also voicing key character Mitsuki Nase in the dark fantasy anime.
*An upcoming new project based on Minori Chihara's song Planet: Valkyrie has been teased. A preview video was revealed in December 2013 and website opened listing staff including character designs from TYPE-MOON and animation studio P.A. WORKS. More details and new audio drama posted here.
Anime Nobunaga the Fool is an original story by Shoji Kawamori (Macros, Escaflowne) and produced by studio Satelight. The futuristic story that draws characters from the Warring States period and European history with planets of the East and West with a long history of turmoil trying to find a new destiny. The prophesied savior of the western planet, Jeanne "Kaguya" d'Arc along with Leonard Da Vinci has helped bring about a renaissance after long periods of war. They now embark to the eastern planet, still locked in war, and meet Nobuaga "the Fool" who longs for the power the change his world. The meeting of Kaguya and Nobuaga begin the path to transform the cultures of both worlds.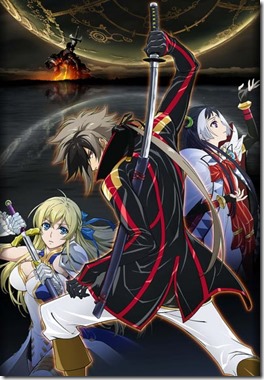 Mamoru Miyano stars as Nobunaga, Tomokazu Sugita as Leonardo da Vinci, Yoko Hikasa as Jeanne "Kaguya" d'Arc, and Minori Chihara as Ichihime. Anime Nobunaga the Fool begain airing on TV Tokyo January 5th 2014. Outside of Japan provider Crunchyroll is simulcasting the anime – check our Crunchyroll updates page for all the newly available episodes or hit the link for Nobunaga the Fool for episodes and related stories.
Single FOOL THE WORLD is planned for three editions,
– Limited with DVD that includes music video for title track.
– Anime themed CD-only with illustrated jacket cover. Track list differs from other editions.
– Regular CD-only.
Selected stores offer purchase bonus A2 size scroll poster (artist jacket cover theme) while supplies last and varies by store (Tower, Sofmap, animate, Gamers, and others check your store).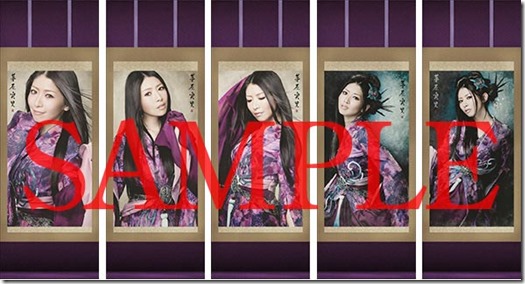 Preview music video for FOOL THE WORLD follows below the release details.
Minori Chihara – FOOL THE WORLD – release date February 26th 2014
Limited [CD+DVD] (¥1800)

Anime [CD] (¥1200)

[CD]
1. FOOL THE WORLD
lyrics: Matsui Yohei, music: Kurauchi Tatsuya

2. Harmonized Chaos
lyrics: Matsui Yohei, music: A-bee
 
3. Hakanaku mo Itoshiki Sekai no Naka de
lyrics: Matsui Yohei, music: Shimokawa Kayo

[DVD]
1. FOOL THE WORLD (music video)

[CD]
1. FOOL THE WORLD
2. Harmonized Chaos
3. FOOL THE WORLD (off vocal)
4. Harmonized Chaos (off vocal)
Regular [CD] (¥1300)

[CD]
1. FOOL THE WORLD
2. Harmonized Chaos 
3. Hakanaku mo Itoshiki Sekai no Naka de
Minori Chihara official website
Minori Chihara Smile Days (blog)