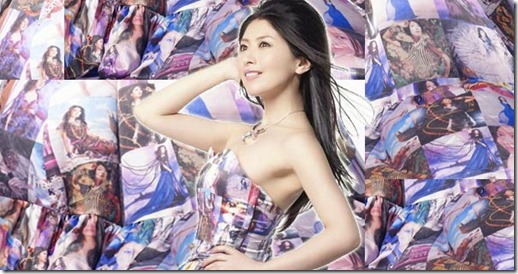 Minori Chihara revealed more details for best album SANCTUARY – jacket cover and full track lists revealed. Her 10th anniversary album comes on three CDs with two CDs including her singles, main album songs, and other key songs plus new song Joyful Flower. The album's 3rd CD includes 14 songs based on fan voting. A music clip collection Crystal Box on two Blu-ray disks releases simultaneously with album SANCTUARY on September 10th 2014. All the details and PV featuring new song Joyful Flower follows.
Starting her 10th anniversary singer and voice actress Minori Chihara released her 20th single Mukaikaze ni uta Renagara (向かい風に打たれながら) on July 23rd 2014 (more details). The single is featured as the opening theme song for anime RAIL WARS!.
Minori Chihara also just completed her special live event MINORI CHIHARA LIVE 2014 SUMMER DREAM 2 on August 2nd and 3rd 2014 at Stellar Theater Kawaguchiko. Upcoming lives include her 10th Anniversary Live at Nippon Budokan November 18th 2014 – more details at special website (link below).
Minori Chihara's 10th anniversary best album SANCTUARY comes on one three CD edition. Includes bundled 48-page photo book. Her music video collection Crystal Box includes 26 videos plus a bonus disk contains acoustic sets and video for new song.
Promo video for new song Joyful Flower and album after the release details.
Minori Chihara – SANCTUARY & Crystal Box ~ Music Clip Collection – release date September 10th 2014
Best Album [3CD] (¥3800)


Music Clip Collection [BD2] (¥7500)


[CD1]
1. Junpaku Sanctuary
2. Kimi ga Kureta no hi
3. Shijin no tabi
4. Melty Tale Storage
5. Ameagri no hana yosake
6. Paradise Lost
7. Voyager train
8. Tomorrow's chance
9. PRECIOUS ONE
10. Final Moratorium
11. Yasashi boukyaku
12. Freedom Dreamer
13. Defection
14. KEY FOR LIFE
[CD2]
1. Planet patrol
2. TERMINATED
3. Dream Wonder Formation
4. Celestial Diva
5. ZONE//ALONE
6. SELF PRODUCER
7. Kono Sekai wa Bokura o Matteita
8. Kyoukai no Kanata
9. TREASURE WORLD
10. FOOL THE WORLD
11. Mukaikaze ni uta Renagara
12. Joyful Flower (new song)
[CD3]
1. Perfect energy
2. Cynthia
3. Hanataba
4. Lush march!!
5. too late? not late…
6. Sunshine flower
7. Secret Season ~
8. Kakusei Filament
9. Contact 13th
10. sing for you
11. Aoi Kotou
12. Akatsuki Tsukiyo
13. NEO FANTASIA
14. Ittosei Soshite fantohyou de Eraba Reta
[BD]
1. Kimi ga Kureta no hi
2. Shijin no tabi
3. Junpaku Sanctuary
4. Melty Tale Storage
5. Ameagri no hana yosake
6. Paradise Lost
7. Voyager train
8. Tomorrow's chance
9. PRECIOUS ONE
10. Final Moratorium
11. Yasashi boukyaku
12. Freedom Dreamer
13. Defection
14. KEY FOR LIFE
15. Planet patrol
16. purest note ~ Atatakai oto ~
17. TERMINATED
18. Dream Wonder Formation
19. Celestial Diva
20. ZONE//ALONE
21. SELF PRODUCER
22. Kono Sekai wa Bokura o Matteita
23. Kyoukai no Kanata
24. TREASURE WORLD
25. FOOL THE WORLD
26. Mukaikaze ni uta Renagara
[BD2]
1. Contact 13th (unplugged)
2. everlasting… (unplugged)
3. sing for you (unplugged)
4. Freedom Dreamer (Nijima ver)
5. Uchuu Keiji Minorin Police Planet Patrol
6. Minorin Ondo
7. Joyful Flower (new song)
Minori Chihara official website
Minori Chihara 10th Anniversary Voting