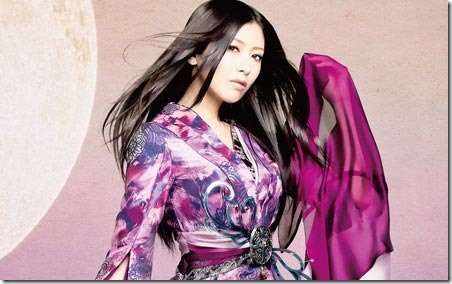 Minori Chihara (茅原実里) is providing the opening theme for upcoming anime RAIL WARS! with 20th single Mukaikaze ni uta Renagara (向かい風に打たれながら). Its also announced that she will voice a character in the upcoming anime. Single Mukaikaze ni uta Renagara comes on three editions scheduled for release on July 23rd 2014 – read on for more early details…
Voice actress and singer Minori Chihara is getting ready to release character song single for anime Nobunaga the Fool. She voices character Ichihime and Character Song Vol 4. releases May 14th 2014 (more details). Minori Chihara also provides the anime's opening theme with her 19th single FOOL THE WORLD that released February 9th 2014 (more details).
Anime RAIL WARS!, adapted from light novels (RAIL WARS! Japanese National Railways Security Force) by Toyoda Takumi, follows high school boy Takayama Naohito who dreams of working for the top-rated National Railways. In the story a large government agency runs the railway system in Japan. Takayama becomes a trainee with the Railway Security Force and must deal with his superior Sakurai who has a general hatred for men. Things get more intense for Takayama and the other trainees when an extremist group plots to force the privatization of the railway system.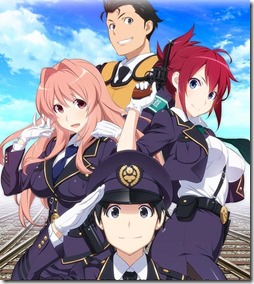 The anime begins airing July 2014 in Japan on TBS TV. Watch the early trailer below the release details.
ZAQ provides the anime's ending theme with her 6th single that isn't yet titled (more details).
Details on single Mukaikaze ni uta Renagara are early and information is subject to change. Jacket covers, full track list and more will be updated when announced.
Minori Chihara – Mukaikaze ni uta Renagara – release date July 23rd 2014
Limited [CD+DVD] (¥1800)


Regular [CD] (¥1300)


[CD]
1. Mukaikaze ni uta Renagara
lyrics: Hata Aki, music: Kikuta Daisuke (Elements Garden)

2. undecided A
3. undecided B
[DVD]
1. Mukaikaze ni uta Renagara (music video)

[CD]
1. Mukaikaze ni uta Renagara
2. undecided A
3. undecided B
Limited Pressing Anime [CD] (¥1200)


 
[CD]
1. Mukaikaze ni uta Renagara
2. undecided A
3. Mukaikaze ni uta Renagara (off vocal)
4. undecided A (off vocal)
 
Minori Chihara official website
source: Lantis News