September 8, 2014
-
toyNN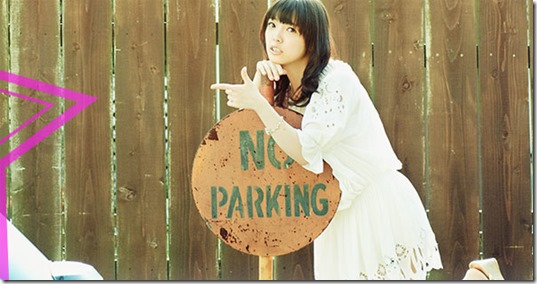 Satomi Sato (佐藤聡美) announced her new single Le jour with tie-up as the opening theme for upcoming anime Ushinawareta Mirai o Motomete (失われた未来を求めて). Satomi Sato also voices supporting character Fukazawa Karin in the high school romance anime. Her 2nd single comes on three editions scheduled for release on October 22nd 2014 – read on for more details…
~ updated details and preview music video ~
Voice actor and singer Satomi Sato (28) most recently released her first mini-album STAR ☆ (スター) on June 18th 2014. Previously she released her debut single Mirai Night (2014.02.26) with tie-up as the ending theme for anime Seitokai Yakuindomo* season two (more details).
Satomi Sato may best be known for her rolls as drummer Ritsu Tainaka for anime franchise K-ON! and ongoing roll as Wendy for anime franchise Fairy Tail. She is currently voicing Shibata Mizuki (The irregular at magic high school) and Katsura Mimi (Fate/kaleid liner PRISMA Illya 2wei!)
Anime Ushinawareta Mirai o Motomete (Searching for the Lost Future) adapted from adult game (2010) produced by Trumple, follows Akiyama Sou and the Astronomy Club at Uchihama Academy. The story is set at the start of 21st century (2000) with the academy's enrollment growing strong such that a new school building has been built and the final activities in the old building are planned. The Astronomy Club contains many of the school's top students and they receive a request to investigate reports of ghost sightings and other mysterious incidents at the old school building.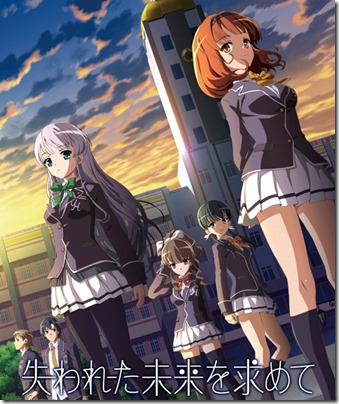 The anime begins airing in Japan October 4th 2014 on Tokyo MX and AT-X. No announcements yet on availability outside of Japan.
Satomi Sato's 2nd single comes on three editions (details subject to change). Anime themed edition includes illustrated jacket cover.
Title song, full track list, jacket covers, and more details coming!
Satomi Sato – Le jour – release date October 22nd 2014
Limited [CD+DVD] (¥1800)


Anime [CD] (¥1200)


[CD]
1. title song
2. coupling song
3. title song (off vocal)
4. coupling song (off vocal)
[DVD]
1. title song (music video)
[CD]
1. title song
2. title song (TV-size)
3. title song (off vocal)
Regular [CD] (¥1300)


[CD]
1. title song
2. coupling song
3. title song (off vocal)
4. coupling song (off vocal)