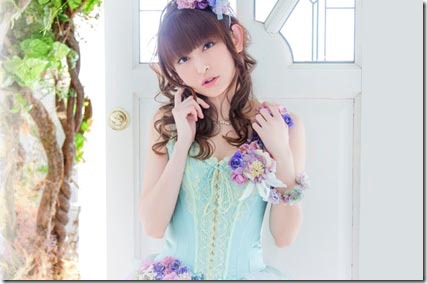 Tamura Yukari (田村ゆか り) is getting ready to release her 24th solo single Himitsu no Tobira Kara ai ni Kite (秘密の扉から会いにきて) and revealed the jacket cover, full track list, and preview music video. The single gets tie-up as the opening theme for anime No-Rin. Single Himitsu no Tobira Kara ai ni Kite hits stores February 5th 2014 – updated details and preview videos follow.
Tamura Yukari is also voicing lead character Ringo Kinoshita/Kusakabe Yuka in anime No-Rin as well as providing insert songs and collaborating on the ending theme MoGiTaTe – Fruit Girls. Popular voice actress and singer Tamura Yukari most recently released her 10th original album Rasen no Kajitsu on November 20th 2013 (more details).
Anime No-Rin is adapted from light novel series written by Shiratori Shirow and illustrated by Kippu. The story follows Kosaku Hatta, a student at Tamo No-Rin (Tamo Agricultural High School), who recently was devastated by the news his favorite and extremely popular idol Kusakabe Yuka announced her retirement from entertainment. Soon after a new transfer student comes to his class under the name Ringo Konoshita but Kosaku realizes its Kusakabe who is now using her real name.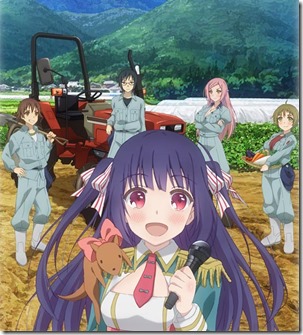 Kosaku and his classmates get the opportunity to know their dream girl and try to find out why she's at No-Rin. The anime features Shintaro Asanuma (Kosaku Hatta), Yukari Tamura (Ringo/Yuka), and Kana Hanazawa (Minori Nakazawa). Anime No-Rin began airing in Japan on Tokyo MX January 10th 2014 and outside of Japan selected countries can watch at provider Crunchyroll. Check our Crunchyroll updates page for all the latest anime episodes or hit the link for No-Rin for episodes and related stories.
The anime's ending theme MoGiTaTe – Fruit Girls is a collaboration with Yukari Tamura x Kana Hanazawa in their character voices (more details).
Single Himitsu no Tobira Kara ai ni Kite comes on one CD-only edition with 3 new songs. First Press version adds special packaging.
Preview music video and trailer for anime No-Rin after the release details.
Tamura Yukari – Himitsu no Tobira Kara ai ni Kite – release date February 5th 2014
Regular [CD] (¥1200)

[CD]
1. Himitsu no Tobira Kara ai ni Kite
2. Relief no Hito Kakera
3. I DO Ai
Tamura Yukari Official website
Tamura Yukari "Mellow Pretty" fanclub website