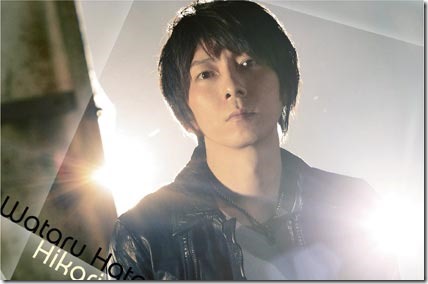 Singer and voice actor Wataru Hatano is getting ready to release his 4th single Hikari with tie-up as the ending theme for anime Hamatora. Wataru Hatano is also voicing key character Murasaki in the supernatural detective anime. Single Hikari comes on three editions hitting store February 19th 2014 – read on for all details.
Anime Hamatora is a joint manga x anime project by Yukinori Kitajima and Yuki Kodama. The story follows partners Nice and Murasaki of detective agency "Hamatora" – but currently their office is a table at a local cafe. They are hired by old friend and cop Art to help investigate an ongoing serial murder case. They uncover that the murder victims are all "Minimum Holders" – those possessing special hereditary powers. As Minimum Holders themselves, Nice and Murasaki are drawn into this case, whether they like it or not.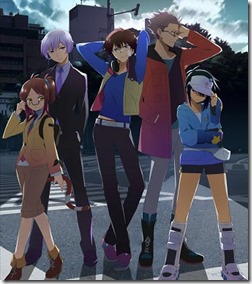 The anime began airing January 7th 2014 on TV Tokyo and is simulcast on provider Crunchyroll. Check out Crunchyroll updates page or hit the link for Hamatora for episodes and related stories.
Special launch event for new single Hikari will be held as early White Day events with participation via purchases of the single at Animate stores up until the event day,
– Feb 22nd 2014 Bellesalle Nishi Tokyo
– March 2nd 2014 Creo Minami Osaka
Wataru Hatano's 4th single Hikari comes on three editions,
– Limited with DVD that includes music video.
– Anime themed with DVD that includes creditless ending theme animation for Hamatora. This edition doesn't include the second coupling track.
– Regular CD-only.
First press on each edition adds deluxe packaging and event application card for ticket lottery to live event June 29th 2014. Selected stores offer bonus photo, postcard, or original DJCD – check store for details.
Wataru Hatano – Hikari – release date February 19th 2014
Limited [CD+DVD] (¥2100)


Anime themed [CD+DVD] (¥1800)


[CD]
1. Hikari
2. Mach 1.67
3. RUNNER
4. Hikari (off vocal)
5. Mach 1.67 (off vocal)
6. RUNNER (off vocal)
[DVD]
1. Hikari (music video)
[CD]
1. Hikari
2. Mach 1.67
3. Hikari (off vocal)
4. Mach 1.67 (off vocal)
[DVD]
1. Hamatora ED (textless)
Regular [CD] (¥1500)


 
[CD]
1. Hikari
2. Mach 1.67
3. RUNNER
4. Hikari (off vocal)
5. Mach 1.67 (off vocal)
6. RUNNER (off vocal)
 
Wataru Hatano official website