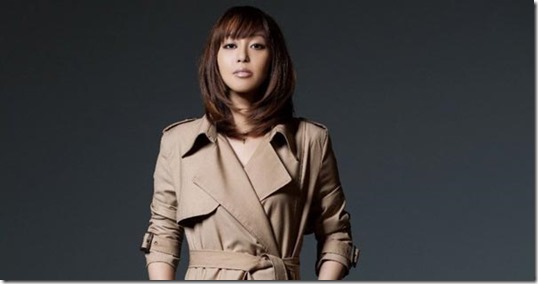 Yoko Hikasa (日笠陽子) revealed more details for her 1st original album Couleur – jacket covers and tie-up unveiled. The album includes new song Kaze to Chiri, Sora ni mai (風と散り、空に舞い) with tie-up as theme song for game Hyakka Yako (百華夜光) from Otomate. Album Couleur comes on three editions releasing September 3rd 2014 – more details follow…
~ full track list and more updated ~
Voice actor and singer Yoko Hikasa (Mio K-ON!) had released many songs in character voice and debuted as a solo artist last year. Her first original album includes her four solo singles each with anime tie-up,
1. Utsukushiki zankoku na sekai (美しき残酷な世界)(2013.05.08) – ED Attack on Titan (Shingeki no Kyojin)
2. Owaranai uta (2013.06.05) theme song for anime movie HAL
3. Seek Diamonds (2013.11.13) ED anime Ace of Diamond.
4. EX:FUTURIZE (2014.02.12) OP anime Z/X IGNITION.
Special solo live events for the album are planned Yoko Hikasa Live 2014 – Couleur. Each edition of the album includes a flyer for ticket purchase,
– October 4th 2014 5:00pm Amphitheater Hibiya
– October 25th 2014 5:00pm Orix Theater Osaka
– November 16th 2014 4:00 Zepp Tokyo
Album Couleur comes on three editions (details subject to change). In addition to the event flyer most stores offer purchase bonus that varies by store – check your store for availability,
animate (ticket holder), HMV (poster), Gamers (photo signed, Limited only), Tower (photo), Neowing/CDJapan (KG size portrait), and more.
Full track list and more details coming! Preview for game Hyakka Yako featuring the theme song plus teaser promo for new album both after the release details.
Yoko Hikasa – Couleur – release date September 3rd 2014
Limited A [CD+BD] (¥3500)


Limited B [CD+DVD] (¥3000)


[CD]
1. EX:FUTURIZE
2. Seek Diamonds
3. Owaranai uta
4. Utsukushiki zankoku na sekai
5. Kaze to Chiri, Sora ni mai
6. – ? undecided
[BD]
1. Shin Sekai Shisutemu
2. additional contents undecided
[CD]
1. EX:FUTURIZE
2. Seek Diamonds
3. Owaranai uta
4. Utsukushiki zankoku na sekai
5. Kaze to Chiri, Sora ni mai
6. – ? undecided
[DVD]
1. Shin Sekai Shisutemu
2. additional contents undecided
Regular [CD] (¥2500)


 
[CD]
1. EX:FUTURIZE
2. Seek Diamonds
3. Owaranai uta
4. Utsukushiki zankoku na sekai
5. Kaze to Chiri, Sora ni mai
6. – ? undecided
 
Yoko Hikasa Official website (Pony Canyon)