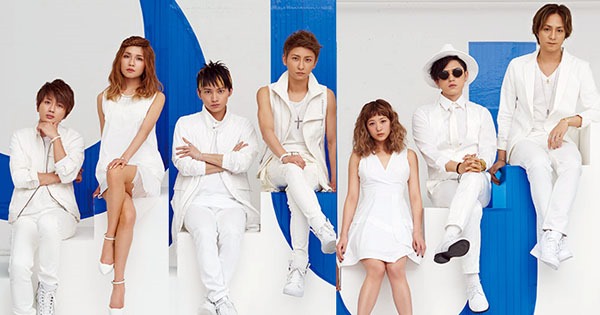 AAA released a special 360° music video for new single Flavor of kiss. Their 48th single has tie-up as CM theme song for Glico Seventeen Ice plus its their 6th consecutive single release celebrating AAA's 10th anniversary. Single Flavor of kiss comes on one CD-only edition that hit stores June 24th 2015. Read on for more details.
The special 360° music video requires updated YouTube app for Android or iOS smartphones or newest Chrome browser (Windows or Mac). Controls on the video allow you to interact with it and rotate right-left-up-down 360°. YouTube has just recently started supporting these interactive videos that required video shot from specifically supported cameras or 3rd party stitching software and then prepared with a 360-enabled file script from YouTube. More details at YouTube (link below).
Also announced is AAA's 49th single LOVER, the final release of their 10th anniversary 7-consecutive single release project. The single releases July 29th 2015 (more details coming).
Each single of the project includes an application ticket for AAA 10th Anniversary Special LIVE events when purchased via special mu-mo shop. Fans submitting codes from all 7 releases will be awarded ticket to attend event planned for September 13th & 14th at Yoyogi First Gymnasium Tokyo. More details at special website (link below).
They will also hold special outdoor live events – AAA 10th Anniversary SPECIAL LIVE at Fuji-Q Highland – September 21st, 22nd, and 23rd 2015. More details at their website (link below).
Single Flavor of kiss comes on one CD-only edition. Includes "AAAR" – 3D capture Doll for smartphones.
Special 360-enabled video after the release details plus promotional video for 47th single Ashita no Hikari.
AAA – Flavor of kiss – release date June 24th 2015
Limited [CD] (¥777) 


[CD]
1. Ashita no Hikari
2. Ashita no Hikari (off vocal)
AAA 10th Anniversary Special Singles
AAA 10th Anniversary mu-mo shop