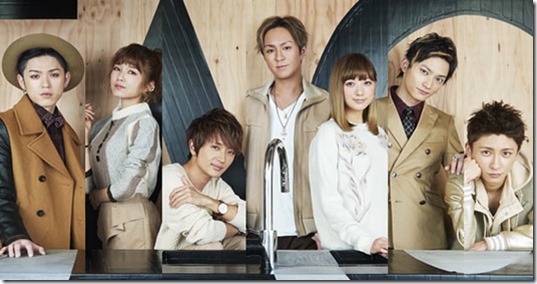 AAA revealed the full music video for new single Lil' Infinity with tie-up as image song for Japanese release of 20th Century Fox movie The Fault In Our Stars (Kitto, Hoshi no seijanai, きっと、星のせいじゃない). Their 44th single, the 2nd part of a 7-consecutive release plan, continues their 10th anniversary celebrations. Single Lil' Infinity comes on one CD-only edition hitting stores February 18th 2015, read on for release details and music video.
Popular performance unit AAA released their 43rd single and first of 7 months of consecutive releases I'll be there on January 28th 2015. Fans pushed the single to #4 on the weekly Oricon charts.
Each of the 7 releases (planned singles) can be purchased via special mu-mo shop that includes application ticket for AAA 10th Anniversary Special LIVE events. Fans submitting codes from all 7 releases will be awarded ticket to attend event planned for September 13th & 14th at Yoyogi First Gymnasium Tokyo.
They are also getting ready the AAA Arena TOUR 2015 10th Anniversary – Attach All Around – that launches May 1st & 2nd 2015 with two performances at Nippon Budokan Tokyo. More tour details at special site (link below).
Their 45th single and part 3 of the 7-consecutive release plan hasn't been officially announced yet.
Movie The Fault In Our Stars (Kitto, Boshi no seijanai, きっと、星のせいじゃない) premiered June 2014 and was a low budget sleeper hit having over $300 million is box-office revenues world-wide. It now gets a Japanese release starting February 20th 2015.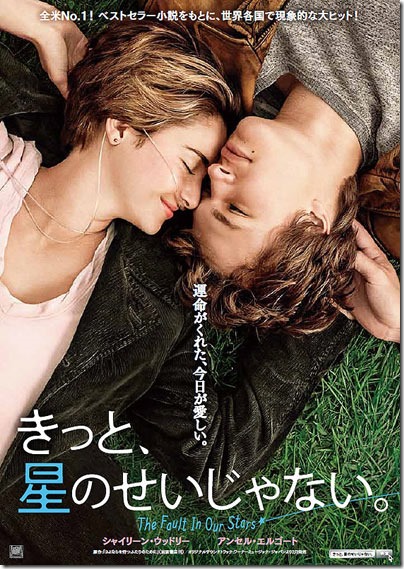 Single Lil' Infinity comes on one CD-only edition (selected stores offer music-card versions also). Single includes "World's First AR technology with 3D capture Doll".
Full music video for Lil 'Infinity and trailer for the Japanese release of The Fault In Our Stars both after the release details.
AAA – Lil' Infinity – release date February 25th 2015
Regular [CD] (¥777)


[CD]
1. Lil' Infinity
2. Lil' Infinity (off vocal)
AAA Tour 2015 10th Anniversary -Attack All Around-
AAA 10th Anniversary mu-mo shop