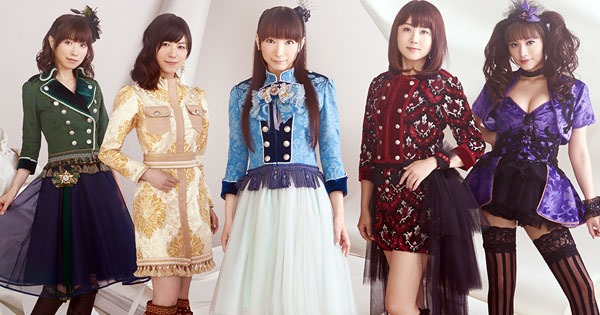 Aice⁵ (Aice5) recently announced their return to celebrate their 10th anniversary! Unit Aice⁵ formed in 2005 by Yui Horie along with other voice actors Asano Masumi, Kimura Madoka, Kanada Akemi and Takahashi Chiaki. The unit released six singles and one album before disbanding in 2007. They have reunited for a 10th anniversary with a new single, voice acting appearances in anime Seiyu's Life!, and a live event. Their 10th anniversary single isn't yet titled (now titled: Be with you) but comes on one edition releasing September 30th 2015.
Voice actor and unit member Asano Masumi writes manga Seiyu's Life (Sora ga Seiyu!) with illustrations by Hata Kenjiro (Hayate Combat Butler). The anime adaption started July 7th 2015 and all Aice⁵ members make guest appearances in the anime.
Anime Seiyu's Life! has its opening and ending theme songs performed by unit Earphones (イヤホンズ) consisting of rookie voice actors Takahashi Rie, Kono Marika and Nagaku Yuki who have the lead rolls as fictional rookie voice actors in the anime.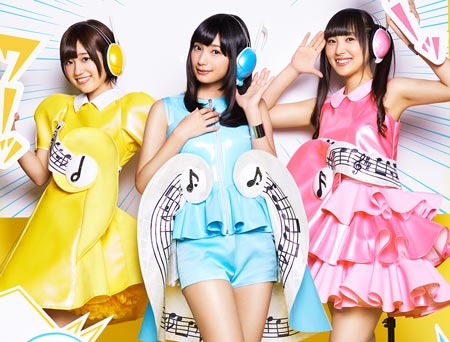 The upcoming live event November 22nd 2015 at NHK Hall is being billed at Earphones vs. Aice⁵ with both units performing. Priority ticket purchase for fans submitting application flyers from the First Press versions of Earphones upcoming 3rd single and OP2 for Seiyu's Life Hikari no Saki he, Aice⁵ 10th anniversary single (untitled), and volume 1 Blu-ray for Seiyu's Life. All release September 30th 2015.
The unit is also releasing the Aice⁵ ALL SONGS COLLECTION (Seiyu's Life!) and its only available August 16th -18th 2015 at Comket 88. More details at their 10th anniversary website (link below).
Preview music video for the Earphone's 2nd single Sora ga Seiyu! (OP1 Seiyu's Life!) after the release details.
Aice⁵ – 10th anniversary single – release date September 30th 2015
Regular [CD] (¥1200)


 
[CD]
1. undecided
2, undecided
3. undecided
4. – 6. off vocal version
 
Earphones – Hikari no Saki he (光の先へ) – release date September 30th 2015
Regular [CD] (¥1200)


 
[CD]
1. Hikari no Saki he
2. undecided
3. Love Power
4. Hikari no Saki he (off vocal)
5. undecided (off vocal)
6. Love Power (off vocal)