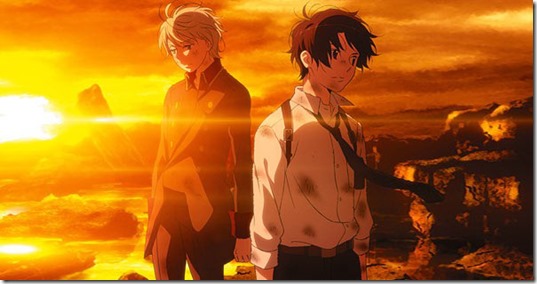 Aoi Eir ((藍井エイル) added more details and unveiled a teaser music video for new single GENESIS. The single gets tie-up as the ending theme for the second season of anime Aldnoah.ZERO. Single GENESIS comes on three editions releasing February 18th 2015. All the release details and PVs follow.
Singer and songwriter Eir Aoi released 8th single Tsunagaru Omoi (ツナガルオモイ) on November 12th 2014 (more details). She wrote and composed the single featured as the theme song for TBS TV show Rank Oukoku (Rank Kingdom). Previously she released single IGNITE (2014.08.20) with tie-up as the first opening theme for the second season of anime Sword Art Online (SAO II).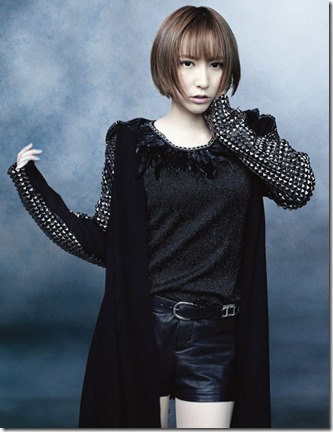 Aoi Eir has announced the Aoi Eir LIVE TOUR 2015 planned for 9 cities across Japan. Ticket information at her official website (link below),
– May 24th 2015 4:30pm Darwin Sendai
– May 30th 2015 4:30pm GRINDHOUSE Tokushima
– May 31st 2015 4:30pm VanVan V4 Kanazawa
– Jun 4th 2015 6:30pm Namiki Junction Hiroshima
– June 7th 2015 4:00pm Hatch Namba
– June 10th 2015 6:15pm Bottom Line Nagoya
– June 14th 2015 4:15pm DRUM LOGOS Fukuoka
– June 18th 2015 6:30pm PENNY LANE 24 Sapporo
– June 27th 2015 4:00pm Toyosu PIT Tokyo
Original anime Aldnoah.ZERO is set in an alternate earth history when in 1972 a hypergate was discovered on the moon and humanity began colonizing Mars. Advanced technology of the "gods" discovered on Mars eventually leads to tensions between those living in the harsh Mars environment and Earth. In 1999 a one-sided war erupts with advanced weapons of Mars forces dominating but accidentally destroying the moon hypergate. A devastated moon inflicts world-wide damage on Earth and strands an orbital armada of Martian forces. Its now 2014 and high school students on both sides are drawn into the conflict.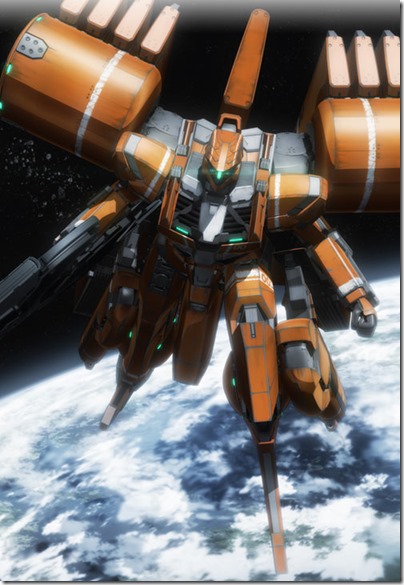 Anime Aldnoah.ZERO aired its first season July – September 2014 and begins season 2 January 10th 2015. Provider Crunchyroll has season 1 available on demand and will stream season 2  – check our Crunchyroll updates page for all anime episodes or hit the link for Aldnoah.ZERO for episodes and related stories.
The anime's music director Sawano Hiroyuki (澤野弘之) as SawanoHiroyuki [nZk] provides the opening theme with new single "&Z" featuring vocalist mizuki.
Single GENESIS comes on three editions. Limited Pressing anime themed available through May 17th 2015 features original illustrated cover, booklet with ending animation storyboards, and photo card. Limited A edition includes photo booklet shot in Moscow and photo card type-A. Regular edition First Press includes photo card type-B.
Teaser music video and anime trailers all after the release details.
Aoi Eir – GENESIS – release date February 18th 2014
Limited A [CD+DVD] (¥1481)


Limited Pressing [CD+DVD] (¥1481)


[CD]
1. GENESIS
2. Fairy Tale
3. Electric irony
4. GENESIS (off vocal) 
[DVD]
1. GENESIS (music video)
2. making-of music video documentary
3. Eir in Moscow documentary
[CD]
1. GENESIS
2. Fairy Tale
3. Electric irony
4. GENESIS (TV-size) 
[DVD]
1. anime ending animation (textless)
Regular [CD] (¥1204)


[CD]
1. GENESIS
2. Fairy Tale
3. Electric irony
4. GENESIS (off vocal)
SawanoHiroyuki [nZk] at Sony website