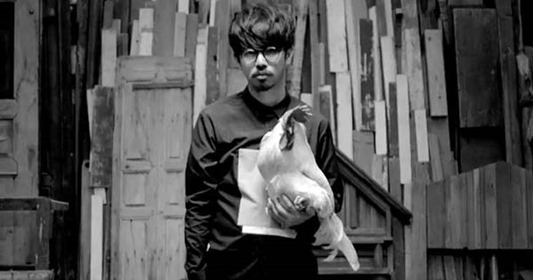 ASIAN KUNG-FU GENERATION revealed more details for their long awaited new single Easter (復活祭) – jacket cover, track list, and teaser music video unveiled. Their 20th singe was recorded at the Foo Fighter's private Los Angeles USA Studio 606. Single Easter comes on one CD-only edition scheduled for release on March 18th 2015. Read on for all the details and PV.
Its been over a year since Rock band ASIAN KUNG-FU GENERATION (AKG) released compilation album FeedBack File 2 (フィードバックファイル2) on February 26th 2014. The album includes mostly coupling tracks not previously released on an album along with single Ima wo Ikite (今を生きて).
AKG released 19th single Ima wo Ikite two years ago on February 20th 2013 (more details). The single has tie-up as the theme song for live-action movie Yokomichi Yonosuke.
The band is about the launch their first 2015 live tour with 5 performances scheduled for March 2015. More details and ticket information at their website (link below),
– March 16th 2015 6:00pm Dojima River Forum Osaka
– March 17th 2015 6:00pm Zepp Nagoya
– March 19th 2015 6:00pm Zepp Sapporo
– March 23rd 2015 6:00pm Zepp Fukuoka
– March 25th 2015 6:00pm Zepp Tokyo
Single Easter comes on one-CD-only edition. First Press adds deluxe packaging and flyer for priority ticket purchase for their live tour.
Teaser music video after the release details.
ASIAN KUNG-FU GENERATION – Easter – release date March 18th 2015
Regular [CD] (¥1165)



 
[CD]
1. Easter (Fukkatsu-sai)
2. Parallel World
3. Seaside Sleeping
 
ASIAN KUNG-FU GENERATION Official website