November 14, 2015
-
toyNN
B1A4 is getting ready to release new Japanese single HAPPY DAYS. The title track is written and composed by member Jinyoung. Their 6th Japanese single HAPPY DAYS comes on four editions hitting stores November 18th 2015. Music video and all the release details follow.
Korean unit B1A4 most recently in Japan released single Shiroi Kiseki (白いキセキ) on January 21st 2015. Outside of Japan they released mini-album SWEET GIRL on August 10th 2015. Four of the five tracks on the mini-album are written and composed by member Jinyoung (23).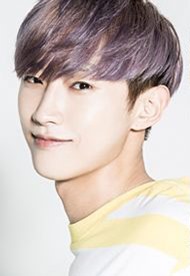 Single HAPPY DAYS comes on three editions plus a fanclub version. Special Limited with photo book has deluxe case. Fanclub version includes different photobook. All editions (First Press) include a member autograph session ticket. Regular edition has bonus coupling tracks.
Autograph sessions will happen November 22nd 2015 (Shinagawa Stella Tokyo) and November 23rd 2015 (Dojima River Forum Osaka).
Full music video for HAPPY DAYS after the release details.
B1A4 – HAPPY DAYS – release date November 18th 2015
Limited [CD+Photo book] (¥2000)

Limited [CD+DVD] (¥1600)


[CD]
1. HAPPY DAYS
2. Drive – Japanese ver. –
3. HAPPY DAYS (off vocal)
4. Drive – Japanese ver. – (off vocal)
[CD]
1. HAPPY DAYS
2. Drive – Japanese ver. –
3. HAPPY DAYS (off vocal)
4. Drive – Japanese ver. – (off vocal)

[DVD]
1. HAPPY DAYS (music video)
2. making-of music video documentary

Regular [CD] (¥1000)


BANA JAPAN [CD+photobook] (¥1800)

[CD]
1. HAPPY DAYS
2. Drive – Japanese ver. –
3. Colorful
4. HAPPY DAYS (off vocal)
5. Drive – Japanese ver. – (off vocal)
6. Colorful (off vocal)
[CD]
1. HAPPY DAYS
2. Drive – Japanese ver. –
3. HAPPY DAYS (off vocal)
4. Drive – Japanese ver. – (off vocal)