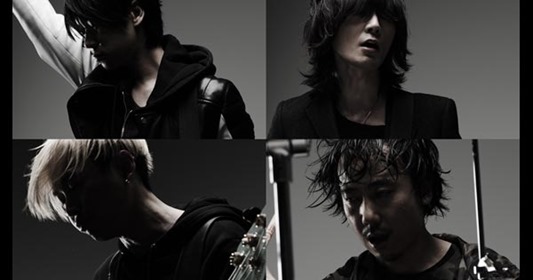 BUMP OF CHICKEN revealed more details for new double a-side single Hello,world! / Colony – jacket covers, full track list, and more unveiled. Title songs both have tie-ups: Hello,world! opening theme for anime Blood Blockade Battlefront (Kekkai Sensen, 血界戦線) and Colony theme for live-action movie Parasyte Final Chapter. Single Hello,world! / Colony comes on three editions hitting stores April 22nd 2015 – read on for more details and PVs.
Live action movie Parasyte Final Chapter continues the story of intelligent alien parasites that have combined and taken over selected humans. The movie adapted from manga by Iwaaki Hitoshi also has current anime adaption Parasyte – maxim-. The movie premieres April 25th 2015  and stars Sometani Shota in lead role of Izumi Shinichi.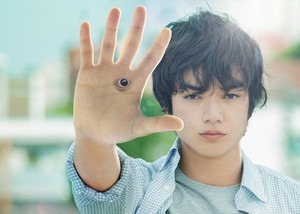 BUMP OF CHICKEN provided the first movie's theme song Parade.
Anime Blood Blockade Battlefront (Kekkai Sensen, 血界戦線) is adapted from manga by Nightow Yashiro (Trigun, Gungrave). Some time ago New York city became trapped and joined with a netherworld from another dimension. The bubble city Hellusalem Road has become a place of a different reality with a tense balance between humans and creatures from another dimension. Now a threat to break the bubble and entrap the entire Earth is battled by stylish super-humans.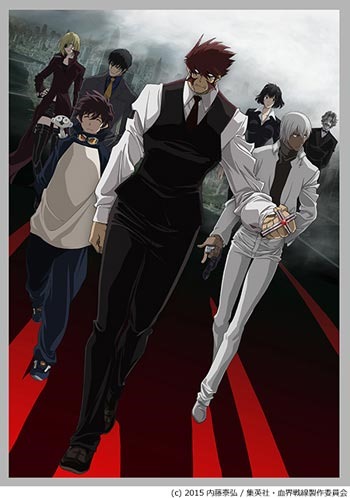 Produced by Studio BONES the anime features a strong cast with supporting roles by Nana Mizuki (Michella Watch), Rie Kugimiya (White), Mamoru Miyano (Dog Hummer), Miyuki Sawashiro (Vivian), and others. The anime airs starting April 4th 2015 on Tokyo MX.
Single Hello,world! / Colony comes on three editions. Limited pressing anime themed available through June 2015. Each edition includes Anniversary Special Live ticket application for either the July 30th 2015 Osaka Intex or August 4th 2015 Yokohama Arena performances.
Selected stores offer purchase bonus – clear file (animate) or jacket cover sticker matches edition (most stores and online).
Anime and movie trailer featuring the theme songs plus part 1 digest-recap for Parasyte movie all after the release details.
BUMP OF CHICKEN – Hello,world! / Colony – release date April 22nd 2015
Limited [CD+DVD] (¥1389)


Limited Pressing [CD+DVD] (¥1389)


[CD]
1. Hello,world!
2. Colony
[DVD]
1. Colony live studio music video
[CD]
1. Hello,world!
2. Colony
[DVD]
1. Hello,world! live studio music video
Regular [CD] (¥1000)


 
[CD]
1. Hello,world!
2. Colony
 
Paraysite Part 2 movie official site