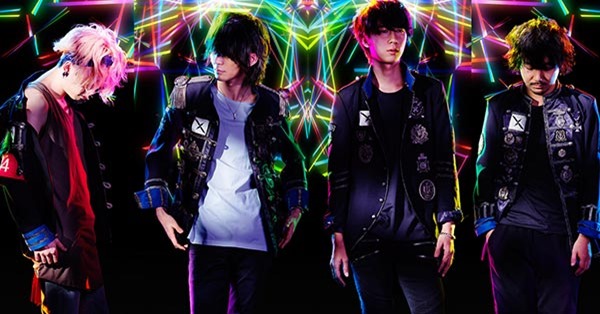 BUMP OF CHICKEN added more details for album Butterflies – jacket covers, full track list, and bonus details unveiled. Their 8th original album is part of their 20th anniversary since forming celebration. Album Butterflies comes on three editions hitting stores February 10th 2016.
In conjunction with the album the band is going on a stadium tour – STADIUM TOUR 2016 BFLY – plus a special 20th Anniversary event after the new album release,
– Feb 11th 2016 20th Anniversary Live Makuhari Messe Chiba
– April 9th & 10th 2016 Kyocera Dome Osaka
– May 8th 2016 Nagoya Dome Aichi
– May 22nd 2016 Fukuoka Dome
– July 16th & 17th 2016 Nissan Stadium Kanagawa (Tour Final)
Most recently BUMP OF CHICKEN released single Hello,world! / Colony on April 22nd 2015. Title songs both have tie-ups: Hello,world! opening theme for anime Blood Blockade Battlefront (Kekkai Sensen, 血界戦線) and Colony theme for live-action movie Parasyte Final Chapter.
Album Butterflies comes on three editions. First Press versions include BFLY Tour Final Nissan Stadium priority ticket application, BFLY Tour CD priority purchase flyer, plus album logo sticker. Additional bonus offered that varies by store – Tower Records (poster), Tsutaya (badge), Amazon (clear file), others (sticker sheet, sample),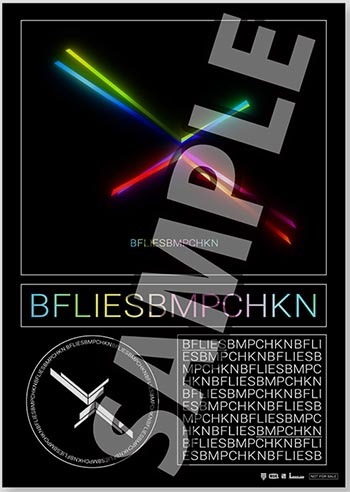 Music videos for singles You were here, Fighter, Parade, Hello, world!, and Colony all after the release details.
BUMP OF CHICKEN – Butterflies – release date February 10th 2016
Limited B [CD+BD] (¥5500)


Limited A [CD+DVD] (¥4500)


[CD]        
1. GO
2. Hello, world!
3. Butterfly
4. Ryuseigun
5. Hoseki ni natta hi
6. Colony
7. Parade
8. Dai Gaman Taikai
9. Kodoku no Gassho
10. You were here
11. Fighter

[BD]
1. You were here (music video)
2. Fighter (music video)
3. Parade (music video)
4. Hello, world! (music video)
5. Colony (music video)
6. Special Live 2015 Yokohoama Arena (17 live songs)

[CD]
1. GO
2. Hello, world!
3. Butterfly
4. Ryuseigun
5. Hoseki ni natta hi
6. Colony
7. Parade
8. Dai Gaman Taikai
9. Kodoku no Gassho
10. You were here
11. Fighter

[DVD]
1. You were here (music video)
2. Fighter (music video)
3. Parade (music video)
4. Hello, world! (music video)
5. Colony (music video)
6. Special Live 2015 Yokohoama Arena (17 live songs)

Regular [CD] (¥3000)


[CD]
1. GO
2. Hello, world!
3. Butterfly
4. Ryuseigun
5. Hoseki ni natta hi
6. Colony
7. Parade
8. Dai Gaman Taikai
9. Kodoku no Gassho
10. You were here
11. Fighter