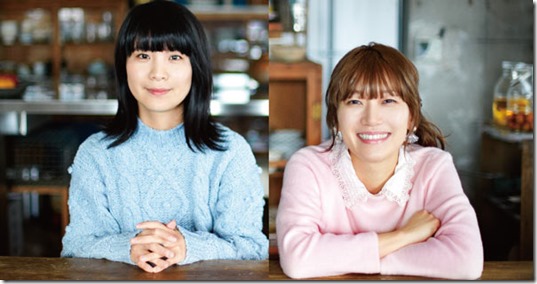 Chatmonchy (チャットモンチー) starts their 10th year with the release of double a-side single Tokimeki / Tonari no Onna (ときめき / 隣の女). They also announced plans to release their 6th original album during May and a national tour for June-July. Single Tokimeki / Tonari no Onna comes on two editions hitting stores March 4th 2015. Read on for more details.
Rock band Chatmonchy launched in 2005 as a three-member unit of Takahashi Kumiko (Dr), Hashimoto Eriko (G,Vo), and Fukuoka Akiko (Ba). In 2011 Takahashi announced her retirement from the band and Chatmonchy released a BEST album of songs between 2005-2011 on February 15th 2012. Going forward as a two-member unit with Hashimoto and Fukuoka they released 5 singles in 2012 plus their 5th album Henshin (2012.10.10).
Most recently Chatmonchy released single Kokoro to Atama / Itachi gokko (こころとあたま / いたちごっこ) on October 29th 2014.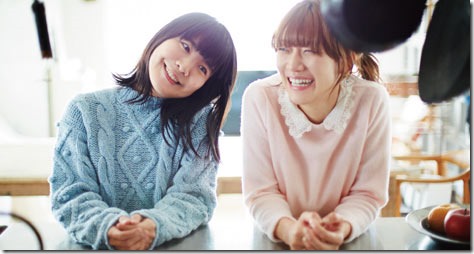 Their upcoming national tour – Chatmonchy no Kyuaitsuua? 2015 hits 7 venues (all start times 6:00pm)
– Jun 4th 2015 Club Quattro Hiroshima
– Jun 5th 2015 Zepp Fukuoka
– Jun 10th 2015 Zepp Namba (Osaka)
– Jun 11th 2015 Zepp Nagoya
– Jun 20th 2015 Rensa Sendai
– Jun 26th 2015 Zepp Sapporo
– July 1st 2015 Zepp Tokyo
Special 10th anniversary live – Chatmonchy no Sugoi 10th Anniversary in Nippon Budokan!!!! – November 11th 2015 5:30pm. Ticket details at their website (link below).
New single Tokimeki / Tonari no Onna (ときめき / 隣の女) comes on two editions. Limited's DVD includes live performance footage and special documentary. Both editions First Press adds application card.
Chatmonchy – Tokimeki / Tonari no Onna (ときめき / 隣の女) – release date March 4th 2015
Limited [CD+DVD] (¥1800)


Regular [CD] (¥1165)


[CD]
1. Tokimeki
2. Tonari no Onna
3. Last Love Letter (Koji Nakamura Remix)
[DVD]
1. Live ROCK IN JAPAN Fes. 2014.08.09
– Opening Hatena 
– Shangri-la
2. 9th Anniversary Live "9 Ai" Zepp DiverCity Tokyo 2014.11.21)
– Kokoro to atama
– Yes or No or Love
– Henshin (Glider Mix)
– Mantsuki ni Hoero
3. Otome-dan Recording Documentary
[CD]
1. Tokimeki
2. Tonari no Onna
3. Last Love Letter (Koji Nakamura Remix)