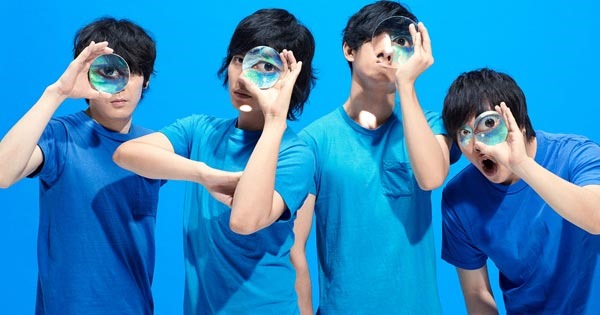 flumpool revealed more details for new single Natsu yo Tomenaide ~ You're Romantic ~ (夏よ止めないで ~You're Romantic~) – jacket covers, full track list, and bonus details revealed. The single written as image song for their upcoming special outdoor live events in Osaka plus it has tie-up as theme song for ad campaign for SkyPerfecTV J-League Soccer. The single comes on two editions hitting stores August 5th 2015.
The new single also includes coupling track Let Tomorrow Be with tie-up as theme song for Indonesian "Tokusatsu" special effects hero show BIMA-X.
flumpool's special outdoor event flumpool Mid-summer Outdoor – LIVE 2015 FOR ROOTS – Osaka Fields Forever happens August 8th & 9th 2015 at Oizumi Lawn Plaza Sakai City Osaka.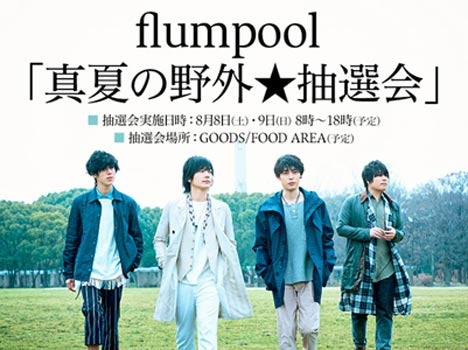 More details at special website – link and promotional video featuring new single Natsu yo Tomedaide ~ You're Romantic ~ after the release details.
Special single release events are planned for August 4th 2015 at Shinkiba Studio Coast and August 5th 2015 at Zepp Tokyo. Both events feature 2 parts – a mini-live and talk followed by a gift distribution directly from band members. Each part requires a separate participation ticket distributed to purchasers of the new single via target stores while supplies last (HMV, Tower Records, Tsutaya, and select others).
Single Natsu yo Tomenaide ~ You're Romantic ~ (夏よ止めないで ~You're Romantic~) comes on two editions. Regular edition includes bonus karaoke tracks. Most stores offer bonus postcard with each edition – image and availability varies by store (common store sample),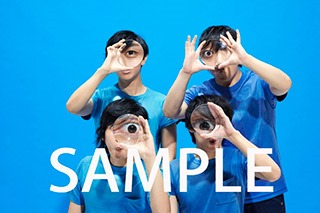 Live event promo video and band message video after the release details.
flumpool – Natsu yo Tomenaide ~ You're Romantic ~ – release date August 5th 2015
Limited [CD+DVD] (¥1700)


Regular [CD] (¥1200)


[CD]
1. Natsu yo Tomenaide ~ You're Romantic ~
2. Kimi ga Itakara (acoustic)
3. Let Tomorrow Be 
[DVD]
1. SAKAI PerfecTV!
2. jacket cover photo shoot documentary
[CD]
1. Natsu yo Tomenaide ~ You're Romantic ~ 
2. Kimi ga Itakara (acoustic)
3. Let Tomorrow Be 
4. Natsu yo Tomenaide ~ You're Romantic ~  (off vocal)
5. Kimi ga Itakara  (off vocal)
6. Let Tomorrow Be (off vocal)
flumpool 2015 Mid-summer Osaka special site