Leo Ieiri (家入レオ) is getting ready to release album "20" and unveiled a promo video. Her 3rd album includes singles Silly, Taiyo no Megami, and just released "miss you" plus more for 12 total tracks. Album "20" comes on two editions set for release on February 25th 2015. All the details and PV follow.
Talented singer and songwriter Leo Ieiri (20) now in her 3rd year just released 9th single "miss you" on February 11th 2015 (more details). Special awards lottery with application flyers required from both 3rd album "20" and 9th single "miss you". The entry deadline March 2nd 2015 for special gifts and March 16th 2016 for original ticket holder gifts.
She just completed her 3rd Anniversary Special Live on February 15th 2015 at Roppongi Hills Arena Tokyo. Her 4th solo-live tour ~ 20 twenty ~ starts May 4th 2015 at Hibiya Outdoor venue Tokyo and hits 14 cities across Japan. Its ends back at Tokyo July 4th 2015 at Shibuya Public Hall. More details at her website (link below).
Album "20" comes on two editions. Limited edition's DVD features five live tracks from her 20th birthday live event plus jacket cover off-shoot footage and more. Regular edition includes bonus track. Both editions include awards flyer and purchase bonus poster available at select stores while supplies last. (Tsutaya, Tower Records, HMV, and others).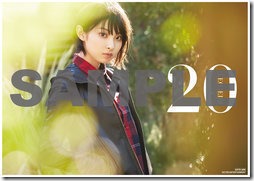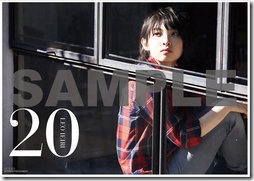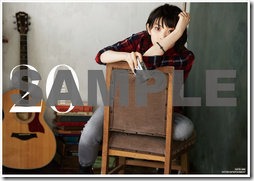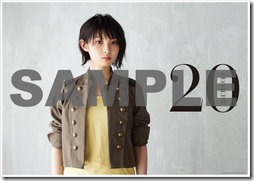 Album promo video and preview video for single "miss you" after release details.
Leo Ieiri – 20 – release date February
Limited [CD+DVD] (¥3400)


Regular [CD] (¥2900)


[CD]
1. miss you
2. little blue
3. Silly
4. lost in the dream
5. Kokoro no ka.ta.chi  ~ Another Story ~
6. TWO HEARTS
7. For you
8. Junjou
9. Still
10. love & hate
11. Yuuki no Shirushi
12. Last Song
[DVD]
1. miss you (music video, Another Version)
2. LEO IEIRI LIVE 12/13 ~thanks 2014~ 5 songs
– Junjou
– Silly
– Yuuki no Shirushi
– miss you
– Message
3. making-of music video and album photo shoot footage
[CD]
1. miss you
2. little blue
3. Silly
4. lost in the dream
5. Kokoro no ka.ta.chi  ~ Another Story ~
6. TWO HEARTS
7. For you
8. Junjou
9. Still
10. love & hate
11. Yuuki no Shirushi
12. Last Song
13. Silly (Another Version)
Leo Ieiri Official website (JVC music)