September 15, 2015
-
toyNN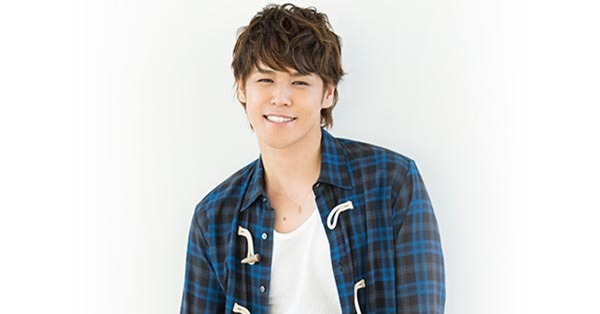 Mamoru Miyano just released new album FRONTIER! His 5th album includes singles BREAK IT!, NEW ORDER, and Shine plus new songs and more for 12 total tracks. Album FRONTIER comes on three editions that hit stores September 16th 2015.
Voice actor and singer Mamoru Miyano's new album contains a range of songs – rock, jazz, dance with collaborating composers STY, Nakamura Jin, TSUGE, Elements Garden, and others.
Most recently he released 12th single Shine (シャイン) on April 15th 2015. The single has tie-up as opening theme for the 3rd season of anime Uta no Prince-sama – Maji Love Revolutions.
As a top voice actor Mamoru Miyano (32) is getting ready to voice key characters in new Fall anime One-Punch Man (Amai Mask) and K Return of Kings (Fushimi).
Album FRONTIER comes on three editions. Limited with Blu-ray or DVD have similar contents and both include 32-page booklet. Most stores offer purchase bonus on either edition while supplies last – type, image, and availability varies by store (neowing/cdJapan tin-badge),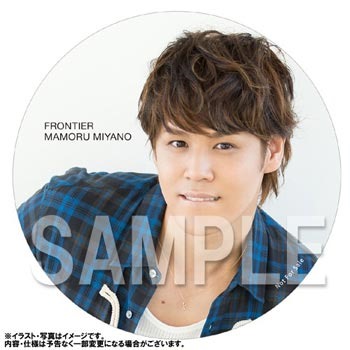 Mamoru Miyano – FRONTIER – release date September 16th 2015
Limited [CD+BD] (¥3600)


Limited [CD+DVD] (¥3600)


[CD]
1. FRONTIER
2. BREAK IT! (11th sgl, OP Cardfight!! Vanguard G)

3. Evolve
4. Naked Tango
5. Fight for love
6. NEW ORDER (10th sgl, OP Wooser's Hand-to-Mouth Life 2)

7. TRUST ME
8. Can't Ever Let You Go
9. Magic (West LA Remix)
10. DON'T STOP
11.  Shine (12th sgl, OP Uta no Prince-sama 3)

12. Tada Soba Niite
[BD]
1. BREAK IT! (music video)
2. Shine (music video)
3. FRONTIER (music video)
4. making of FRONTIER
5. Mamo in Los Angeles summer 2014 documentary
6. NEW ORDER (Another Edition)

[CD]
1. FRONTIER
2. BREAK IT! 
3. Evolve
4. Naked Tango
5. Fight for love
6. NEW ORDER
7. TRUST ME
8. Can't Ever Let You Go
9. Magic (West LA Remix)
10. DON'T STOP
11.  Shine
12. Tada Soba Niite

[DVD]
1. BREAK IT! (music video)
2. Shine (music video)
3. FRONTIER (music video)
4. making of FRONTIER
5. Mamo in Los Angeles summer 2014 documentary
6. NEW ORDER (Another Edition)

Regular [CD] (¥3000)


[CD]
1. FRONTIER
2. BREAK IT! 
3. Evolve
4. Naked Tango
5. Fight for love
6. NEW ORDER
7. TRUST ME
8. Can't Ever Let You Go
9. Magic (West LA Remix)
10. DON'T STOP
11.  Shine
12. Tada Soba Niite