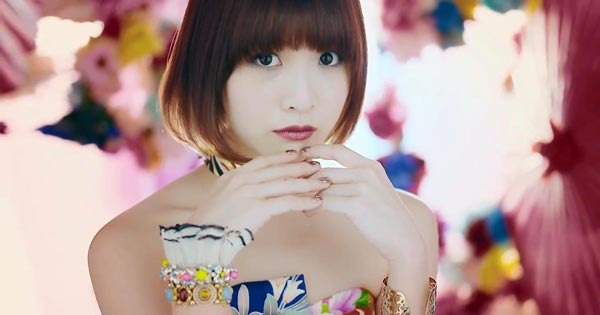 May'n provides the opening theme for upcoming anime Aquarion Logos with 11th single Yamaidare darlin' (ヤマイダレdarlin'). She collaborates with famous composer Yoko Kanno who has been the music director throughout the Aquarion anime franchise. Single Yamaidare darlin' comes on two editions releasing July 22nd 2015. Details and preview music video follow.
May'n also recently announced a Best album – POWERS OF VOICE planned to include 28 songs on two CDs. The album is scheduled for release on August 26th 2015 plus she will hold a special Nippon Budokan 10th anniversary concert on the same day.
Its been over a year since May'n released 10th single Re:REMEMBER on June 18th 2015 with tie-up as opening theme for anime M3 ~ Sono Kuroki Hagane ~.
Anime Aquarion Logos is 3rd TV series in the Aquarion anime and manga franchise celebrating its 10th anniversary. Original anime Genesis of Aquarion aired in 2005 and the second TV series Aquarion Evol in 2012. Youth with special powers enable them to pilot Aquaria mech robots and reincarnations of the previous heroes are able to bring their Aquaria to form the legendary Aquarion to protect their planet.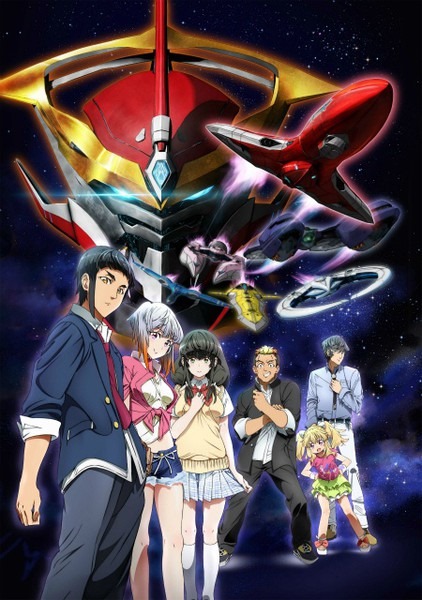 The 3rd series Aquarion Logos continues a similar plotline several thousand years into the future. The anime starts with a one hour special first episode July 2th 2015 on Tokyo MX. Outside of Japan licensor Funimation.com has the first two Aquarion TV series but no official announcement yet regarding the 3rd series.
Single Yamaidare darlin' comes on two editions. The single includes coupling track Lethe – May'n ver – with tie-up as theme for MMO game LINE Cross Legion.
Preview music video and anime trailer #2 both after the release details.
May'n – Yamaidare darlin' (ヤマイダレdarlin') – release date July 22nd 2015
Limited [CD+DVD] (¥1800)
Regular [CD] (¥1300)


[CD]
1. Yamaidare darlin'
lyrics: Gabriela Robin, music: Yoko Kanno

2. Kokuhaku
lyrics: Mana Anju, music Matsushita Shouhei

3. Lethe – May'n ver - 
lyrics: Peter Dal Woo Kim, arranger: Sagisu Shiro

4. Yamaidare darlin' (off vocal)
5. Kokuhaku (off vocal)  
6. Lethe (off vocal)
[DVD]
1. Yamaidare darlin' (music video)

[CD]
1. Yamaidare darlin'
2. Kokuhaku
3. Lethe – May'n ver - 
4. Yamaidare darlin' (off vocal)
5. Kokuhaku (off vocal)  
6. Lethe (off vocal)
LINE Cross Legion official site