February 12, 2015
-
toyNN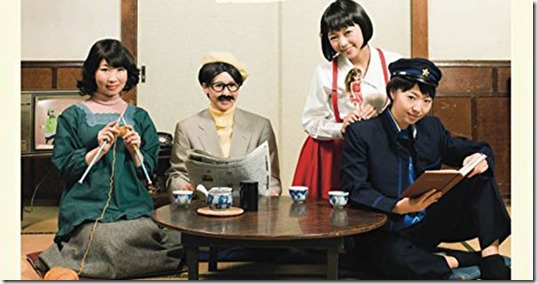 Milky Holmes (ミルキィホームズ) is getting ready to release single Milky A GO GO with tie-up as opening theme for their new anime series Tantei Opera Milky Holmes TD (探偵歌劇ミルキィホームズTD). Their 10th single also includes insert song PIECE x PEACE produced by Elements Garden. Single Milky A GO GO comes on two editions hitting stores February 18th 2015. Read on for all the details.
The Milky Holmes unit consists of Izumi Kitta, Suzuko Mimori, Sora Tokui, and Mikoi Sasaki. They provide the voices for the four main characters Sherlock, Nero, Hercule, and Cordelia for the game and anime adaptions of the Bushiroad Milky Holmes franchise. As a singing unit they have released singles and album plus perform live as Milky Holmes.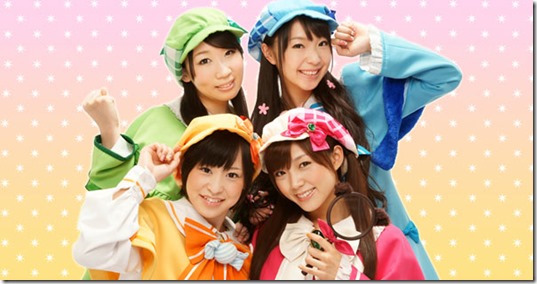 Most recently they released 9th single single Overdrive (オーバードライブ) on November 26th 2014. The title track has tie-up as the theme for Bushiroad's smartphone game Toys Drive.
The Milky Holmes franchise has inspired its forth anime series following Futari wa Milky Holmes that aired in 2013 and first two series of Tantei Opera Milky Holmes (2010, 2012). In the new Tantei Opera Milky Holmes TD series the Great Era Detectives has been replaced by the Great Era of Idols. But when super idol Amagi Marine's hit song "Kiseki no Uta" is stolen she calls upon the Milky Holmes detectives to solve the case.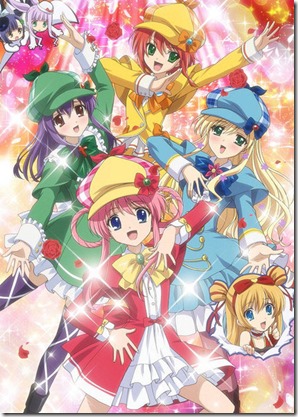 Nitta Emi (Honoka Love Live!) voices Amagi while the rest of the Milky Holmes cast returns. Tantei Opera Milky Holmes TD series starts January 3rd 2015 in Japan on Tokyo MX. The anime's ending theme Tankyu Dreaming (探求Dreaming) is sung by Nitta Emi (more details).
Single Milky A GO GO comes on two editions. Regular has illustrated jacket cover. Both editions include a Weiss PR card 1:1 and Toys Drive smartphone game serial code to unlock something..special.
Anime preview featuring both the OP and ED songs plus episode #19 of Miru Miru Milky live theater show both after the release details.
Milky Holmes – Milky A GO GO – release date February 18th 2015
Limited [CD+BD] (¥2000)


Regular [CD] (¥1200)


[CD]
1. Milky A GO GO
2. PIECE x PEACE
3. Milky A GO GO (off vocal)
4. PIECE x PEACE (off vocal)
[BD]
1. Milky A GO GO (music video)
2. Milky A GO GO (making-of documentary)
[CD]
1. Milky A GO GO
2. PIECE x PEACE
3. Milky A GO GO (off vocal)
4. PIECE x PEACE (off vocal)
Milky Holmes (game, anime, music) official site
Milky Holmes Live Unit official site