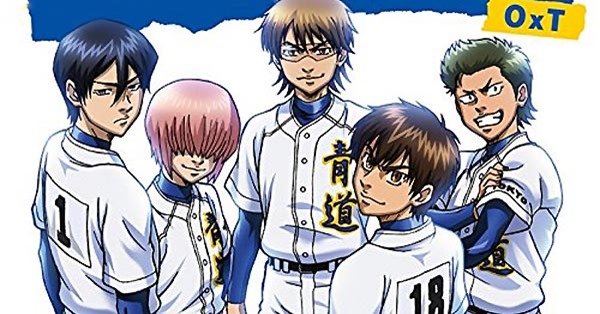 OxT is getting ready to release new single BLOOM OF YOUTH and revealed anime illustrated jacket cover and teaser preview music video. The unit's 3rd single has tie-up as ending theme #3 for anime Ace of the Diamond season two (Diaya no A, ダイヤのA). Single BLOOM OF YOUTH comes on one CD-only edition hitting stores November 11th 2015.
Composer/producer Tom H@ck (29) and singer/songwriter Oiishi Masayoshi (大石昌良) (35) form unit OxT. Their 1st official single KIMERO!! (2015.05.20) was featured as the 1st main ending theme for season two of Ace of the Diamond.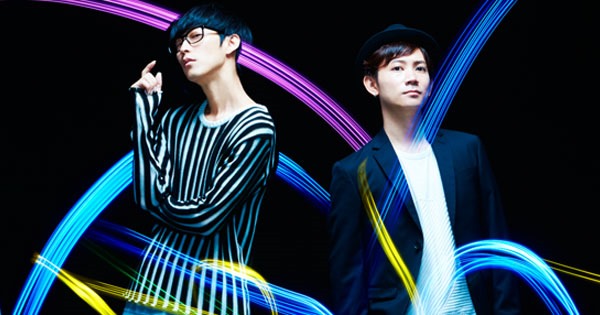 As a different unit – Tom H@ck featuring Oiishi Masayoshi they provided Ace of the Diamond season one opening themes Go EXCEED!! and Perfect Hero.
Most recently they released 2nd single Clattanoia (2015.08.26) with tie-up as opening theme for anime Overlord (オーバーロード).
Anime Ace of the Diamond (Diaya no A, ダイヤのA) is adapted from baseball manga by Yuji Terajima. The second season continues the story of first-year high school pitcher Eijun Sawamura who along with the rest of his teammates striving to win the Fall High School baseball championship.
The anime aired its first 75 episodes from October 2013 through March 2015 and season two started April 6th 2015 on TV Tokyo. Outside of Japan provider Crunchyroll simulcasts – check our Crunchyroll updates page for all the new anime episodes or hit the link for Ace of the Diamond for episodes and related stories.
Rock band GLAY provides the 2nd opening theme for the anime with song Sora ga Aozora de aru Tame ni.
Teaser music video after the release details (new policy changes at YouTube have currently blocked this and other videos for USA viewers)
OxT – BLOOM OF YOUTH – release date November 11th 2015
Regular [CD] (¥1204)


   
[CD]
1. BLOOM OF YOUTH
2. Perfect HERO – OxT Ver. –
3. BLOOM OF YOUTH (off vocal)
4. Perfect HERO – OxT Ver. – (off vocal)
Oiishi Masayoshi official site