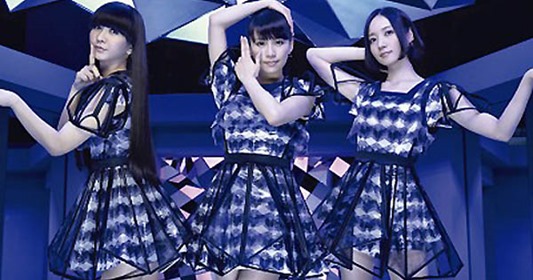 Perfume unveiled a music video for song Pick Me Up part of their new double a-side single Relax In The City / Pick Me Up. Title track Relax In The City has tie-up as TVCM song for Sapporo Green Aroma plus group members appear in the TV spots. The single comes on two editions hitting stores April 29th 2015. Release details and PVs follow.
Popular electro-pop unit Perfume celebrates 2015 as their 10th anniversary of their major label debut and 15th anniversary since forming (as 10 and 11 year olds at special performing arts school). A special anniversary website has been launched promoting their activities including a message video from members (video below).
Their new single's title song Relax In The City has tie-up with Sapporo Green Aroma TVCM campaign,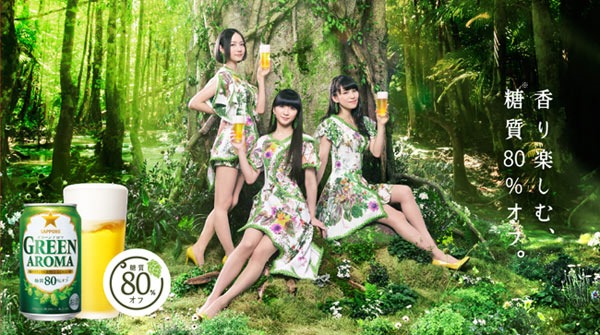 Perfume recently performed March 17th 2015 at SXSW 2015 annual music, film, and event conference in Austin Texas. A special live-effects video of song STORY from the event has over 1 million views – watch below but only available until April 17th 2015.
Single Relax In The City / Pick Me Up comes on two editions. Special Limited includes 40-page photo booklet and special cube packaging that features 6 jacket cover images (can be folded back to normal size packaging). Limited edition includes 16-page photo booklet and sleeve case. Additional purchase bonus (details coming).
Music video for Pick Me Up plus members anniversary message and live-effect video all after the release details.
Perfume – Relax In The City / Pick Me Up – release date April 29th 2015
Special Limited [CD+DVD] (¥2407)



Limited [CD+DVD] (¥1759)


[CD]
1. Relax In The City
2. Pick Me Up
3. Toumeu Ningen
4. Relax In The City (off vocal)
5. Pick Me Up (off vocal)
6. Toumeu Ningen (off vocal)
[DVD]
1. Relax In The City (music video)
2. Relax In The City (TV-size)
2. Pick Me Up (music video)
[CD]
1. Relax In The City
2. Pick Me Up
3. Toumeu Ningen
4. Relax In The City (off vocal)
5. Pick Me Up (off vocal)
6. Toumeu Ningen (off vocal)
[DVD]
1. Relax In The City (music video)
2. Relax In The City (TV-size)
2. Pick Me Up (music video)
Perfume 10th/15th Anniversary site