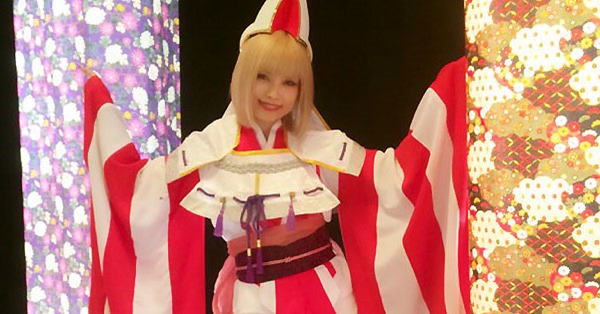 Sasaki Sayaka (佐咲紗花) revealed more details for new single Kamon (花紋) – track list and preview music video unveiled. She writes the lyrics for both songs on the single officially credited as by Sasaki Sayaka with Inari Hayashi (3 fox gods accompaniment,  三狐神囃子). The single has tie-up as ending theme for anime GARO Crimson Moon (Guren no Tsuki, 牙狼 –紅蓮ノ月) and Sasaki Sayaka voices one of the three Inari characters in the anime. Single Kamon comes on two editions hitting stores November 25th 2015.
*jacket covers updated
For the first anime adaption from the GARO Project Sasaki Sayaka provided the ending theme with 10th single CHIASTOLITE (2014.10.29).
Suddenly busy with releases she is about to release her 3rd album Atlantico Blue on November 11th 2015. The album includes several limited release songs with game theme tie-ups plus singles and new songs for 14 total tracks.
Sasaki Sayaki posted images taken during the music video shoot to her twitter account. The title track music video brings the Inari to life with creative costumes (click to enlarge),
The second season of the anime adaption of the long established GARO Project (tokusatsu) drama – GARO Crimson Moon (Guren no Tsuki) is set in a capital city protected by a spiritual force but the protection only extends around the palace. Its up to the group of heroes to protect commoners against the soul eating monsters known as Horrors.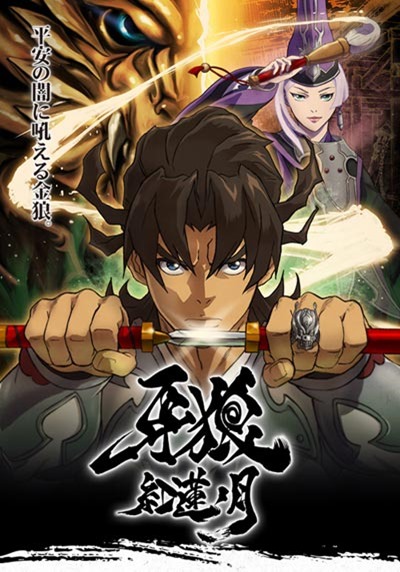 The anime is again produced by Studio MAPPA (Terror in Resonance) and began October 9th 2015 on TV Tokyo in Japan. JAM Project again provides the anime's opening theme.
Single Kamon (花紋) comes on two editions. Regular edition will have anime themed illustrated jacket cover. Bonus photo (or similar) via most stores – image and availability varies (CDJapan sample),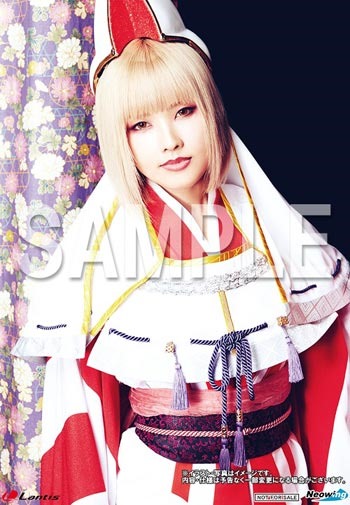 Preview music video and anime trailer both after the release details.
Sasaki Sayaka with Inari Hayashi– Kamon – release date November 25th 2015
Limited [CD+DVD] (¥1800)


Regular "Anime" [CD] (¥1200)


[CD]
1. Kamon
lyrics: Sasaki Sayaka, composer: Okui Masami, arranger: Suzuki Masaki

2. PARADICE BABY KISS
lyrics: Sasaki Sayaka, composer: Sasaki Sayaka & AstroNoteS, arranger: AstroNoteS

3. Kamon
4. PARADICE BABY KISS

[DVD]
1. Kamon (music video)

[CD]
1. Kamon
2. PARADICE BABY KISS
3. Kamon
4. PARADICE BABY KISS
Sasaki Sayaka Official website