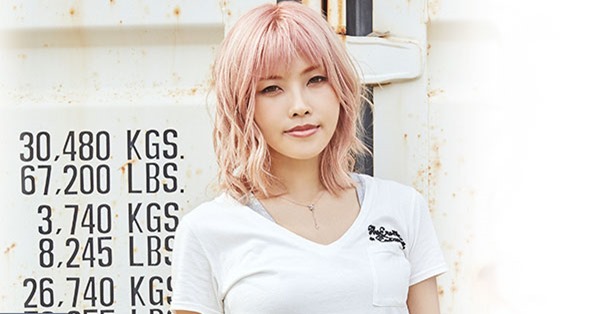 Sasaki Sayaka (佐咲紗花) updated the release details for new single FEEL X ALIVE – jacket covers, track list, and preview music video unveiled. Her 13th single has tie-up as opening theme for anime BAKUON!! (ばくおん!!). Single FEEL X ALIVE comes on two editions hitting stores April 27th 2016.
Singer and songwriter Sasaki Sayaka (33) writes the lyrics for both songs on the new single. Title track FEEL X ALIVE composer/arranger Horie Shota (堀江晶太) also leads unit PENGUIN RESEARCH that recently released first mini-album WILL (2016.03.30).
Most recently Sakaki Sayaka released 12th single WASTELANDERS (2016.01.27) with tie-up as opening theme for anime Girls beyond the youth KOYA (Shojo-tachi wa Koya wo Mezasu, 少女たちは荒野を目指す).
Anime BAKUON!! (ばくおん!!) is adapted from manga by Orimoto Mimana. The story follows first year high school students Sakura Hane and Amano Onsa as they try to form a motorcycle club at their all-girls school.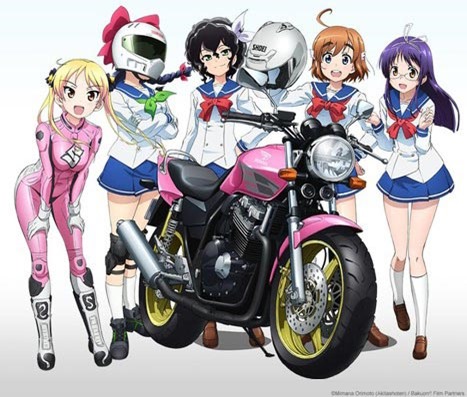 The anime started April 4th 2016 on Tokyo MX and streams to select regions on Crunchyroll. Check our Crunchyroll updates page or hit the link for BAKUON!! for episodes and related stories.
The main voice cast provides ending theme Bon! Bon! Ride On! (ぶぉん!ぶぉん!らいど・おん!)
Single FEEL X ALIVE comes on two editions. Regular features anime themed illustrated jacket.
Preview music video and anime preview after the release details.
Sasaki Sayaka – FEEL X ALIVE – release date April 27th 2016
Limited [CD+DVD] (¥1800)


Limited Pressing "Anime" [CD] (¥1200)


[CD]
1. FEEL X ALIVE
lyrics: Sasaki Sayaka, music: Horie Shota

2. Mirror Carnation (ミラーカーネーション)
lyrics: Sasaki Sayaka, music: Komatsu Kazuya

3. FEEL X ALIVE (off vocal)
4. Mirror Carnation (off vocal)

[DVD]
1. FEEL X ALIVE (music video)

[CD]
1. FEEL X ALIVE
2. Mirror Carnation (ミラーカーネーション)
3. FEEL X ALIVE (off vocal)
4. Mirror Carnation (off vocal)