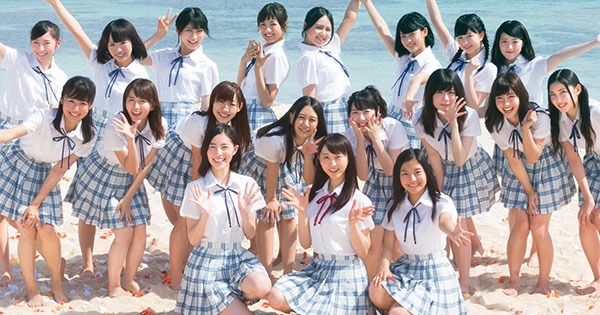 SKE48 revealed more details for new single Mae Nomeri (前のめり) – jacket covers and preview music video unveiled. Their 18th single features graduating key member Matsui Rena (松井玲奈) as center. Single Mae Nomeri comes on 4-pairs of editions plus a theater version all releasing August 12th 2015.
~ full track list and more PVs ~
Matsui Rena (23) – original 2008 member and shared group "Ace" with Matsui Jurina – announced her graduation from the group during her June 10th 2015 All Night Nippon radio show. During her announcement she noted "..the feeling that it is time for me to proceed to the next step…". She plans to continue perusing her career as an actor.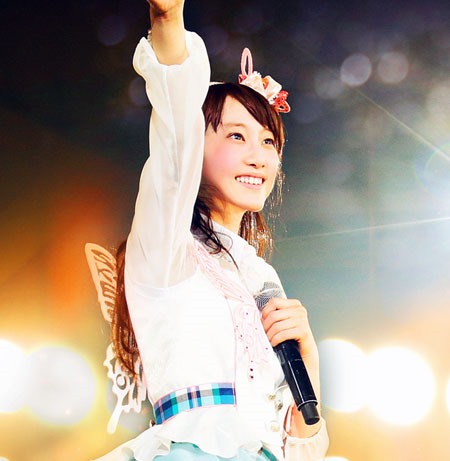 Most recently the AKB48 sister group released 17th single Coquettish Juutai Chuu (コケティッシュ渋滞中) on March 31st 2015. The single features Matsui Jurina and Matsui Rena as centers and released simultaneously with sister group NMB48's single Don't Look Back. Both singles sold big but SKE48 easily won the sales completion 640,000 to 447,000 (Oricon charts).
In addition to Matsui Rena as center their 18th single's senbatsu members include,
Azuma Rion, Oya Masana, Kitagawa Ryoha, Matsui Jurina, Miyazawa Sae, Ego Yuna, Oba Mina, Godo Saki, Soda Sarina, Takayanagi Akane, Furuhata Nao, Matsumura Kaori, Kimoto Kanon, Sato Sumire, Shibata Aya, Suda Akari, Tani Marika, and Goto Rara.
Single Mae Nomeri (前のめり, Leaning Forward) comes on 9 editions (details subject to change). Limited editions include handshake event ticket. Full track list and bonus details coming.
Preview music video after the release details.
SKE48 – Mae Nomeri – release date August 12th 2015
Limited A [CD+DVD] (¥1524)


Regular A [CD+DVD] (¥1524)


[CD]
1. Mae Nomeri
2. untitled A
3. untitled M
(+off vocal)
[DVD]
1. Mae Nomeri (music video)
2. untitled A (music video)
3. bonus A
[CD]
1. Mae Nomeri
2. untitled A
3. untitled M
(+off vocal)
[DVD]
1. Mae Nomeri (music video)
2. untitled A (music video)
3. bonus A
Limited B [CD+DVD] (¥1524)


Regular B [CD+DVD] (¥1524)


[CD]
1. Mae Nomeri
2. untitled B
3. untitled M
(+off vocal)
[DVD]
1. Mae Nomeri (music video)
2. untitled B (music video)
3. bonus B
[CD]
1. Mae Nomeri
2. untitled B
3. untitled M
(+off vocal)
[DVD]
1. Mae Nomeri (music video)
2. untitled B (music video)
3. bonus B
Limited C [CD+DVD] (¥1524)


Regular C [CD+DVD] (¥1524)


[CD]
1. Mae Nomeri
2. untitled C
3. untitled M
(+off vocal)
[DVD]
1. Mae Nomeri (music video)
2. untitled C (music video)
3. bonus C
[CD]
1. Mae Nomeri
2. untitled C
3. untitled M
(+off vocal)
[DVD]
1. Mae Nomeri (music video)
2. untitled C (music video)
3. bonus C
Limited D [CD+DVD] (¥1524)


Regular D [CD+DVD] (¥1524)


[CD]
1. Mae Nomeri
2. untitled D
3. untitled M
(+off vocal)
[DVD]
1. Mae Nomeri (music video)
2. untitled D (music video)
3. bonus D
[CD]
1. Mae Nomeri
2. untitled D
3. untitled M
(+off vocal)
[DVD]
1. Mae Nomeri (music video)
2. untitled D (music video)
3. bonus D
Theater / mu-mo shop [CD] (¥1000)

 
[CD]
1. Mae Nomeri
2. untitled E
3. untitled M
(+off vocal)